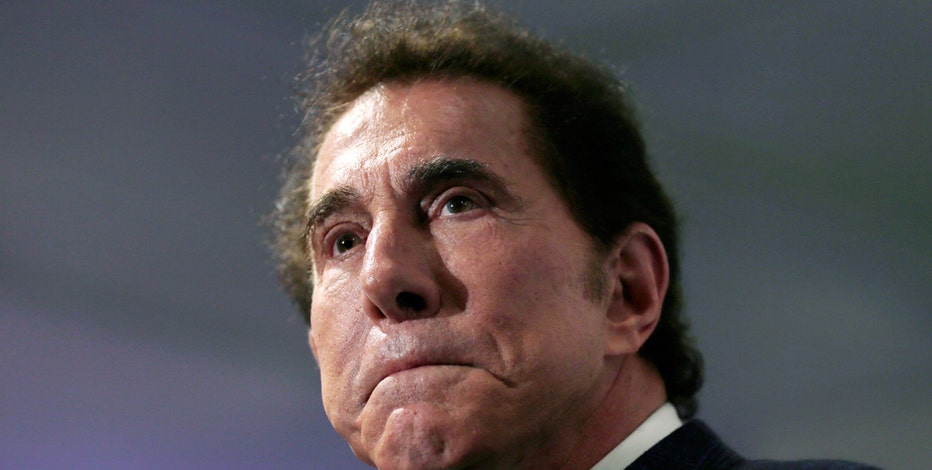 Steve Wynn's $7.5 million payment to a former employee that he was accused of assaulting involved a paternity claim against the casino mogul, according to a Bloomberg report.
People familiar with the situation told Bloomberg that Wynn shelled out the large payment in 2005 because he didn't want the allegations to be a distraction to a newly opened hotel in Las Vegas as well as the construction of a resort in Macau.
But sources added that there is no evidence Wynn has fathered a child in the encounter either.
A Wynn Resorts spokesperson told FOX Business that neither the company nor Wynn could comment on this matter.
News of the payout first came to light nearly two years ago in a court filing by Wynn's ex-wife, Elaine, who alleged it was made to a hotel manicurist he forced into sexual relations. His ex-wife, who filed for divorced in 1986, is suing the billionaire to regain control of her stake in Wynn Resorts (NASDAQ:WYNN).
Last week, The Wall Street Journal published a story on the real estate businessman that detailed inappropriate sexual misconduct with more than 150 people who currently work for Wynn or have in the past.
Wynn has denied any wrongdoing. In a statement following the report, he said "the idea that I ever assaulted any woman is preposterous."
"We find ourselves in a world where people can make allegations, regardless of the truth, and a person is left with the choice of weathering insulting publicity or engaging in multi-year lawsuits," he wrote.
In a new report released by The Journal on Friday, the founder and chief executive officer of Wynn Resorts has been trying to rally current employees to stand behind him in recent days, saying that staff members are "family" and need to stick together.
Wynn Resorts shares were down nearly 1% on Friday.
Continue Reading Below
Advertisement