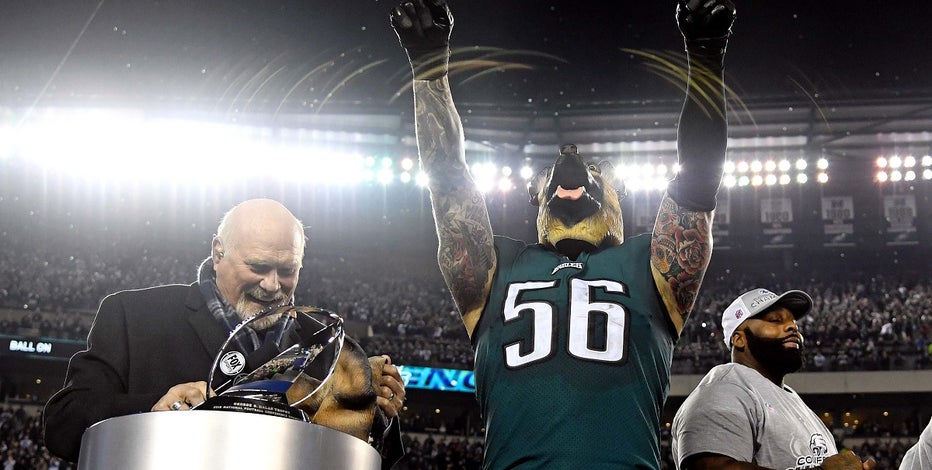 Someone placed a "multimillion dollar" bet on the Philadelphia Eagles in Super Bowl LII, changing the point spread just days after the team swept the NFC Championship, MGM's sports bookmaker said.
"He showed up on Monday and said that he wanted to make a sizable wager on the Eagles. And, obviously, when you're talking about a multimillion dollar wager, I have a protocol that I have to go through, and we finally facilitated that bet on Wednesday," Jay Rood, MGM Resorts International's (NYSE:MGM) vice president of race and sports, told FOX Business.
Prior to the bet, Rood said he was seeing good two-way action on both sides but since this bet on the Eagles was confirmed, he dropped the point spread below what the rest of the market was dictating.
"Most people around the world are minus 5.5 or minus 5 and I'm minus 4.5, so I'm sort of manufacturing some Patriots money for myself right now," Rood said. "So, in the last 24 hours, we have seen predominantly Patriots money come in, but that is sort of by design on my part."
Rood added that he normally doesn't see wagers of that size show up in the first week, which essentially caused the drop.
"So, it was a little bit odd but ideally, it's much better for me as a bookmaker to have received this bet early so it gives me opportunity to do what I need to do to make sure this wager sits into our philosophy of risk management," he said, adding that late next week, he expects to get a strong handle on both sides leading up to the big day.
"I mean last year we had really strong handle show up on Saturday and Sunday with several large wagers when the Patriots took on the Atlanta Falcons," he said. "And I got to believe the Eagles fan base is every bit as loyal and strong as they are. So, this could potentially be one of the strongest matchups that we've had in a long time for a Super Bowl."
Continue Reading Below
Advertisement