Slack shares jump nearly 50% in NYSE debut
The popular work-messaging system Slack made its trading debut Thursday morning, after a share sale that valued the company at $15.7 billion.
Shares of Slack opened at $38.50 -- higher than its direct listing at $26 per share.
The direct listing approach, unlike an IPO, avoids investment bankers and so-called "road shows."
Unlike a traditional initial public offering, under a direct listing a company doesn't hire underwriters or sell new shares to raise money, it just lists existing shares. There is no offering price.
Some argue this style could be important when it comes to bringing an investor appetite to the table.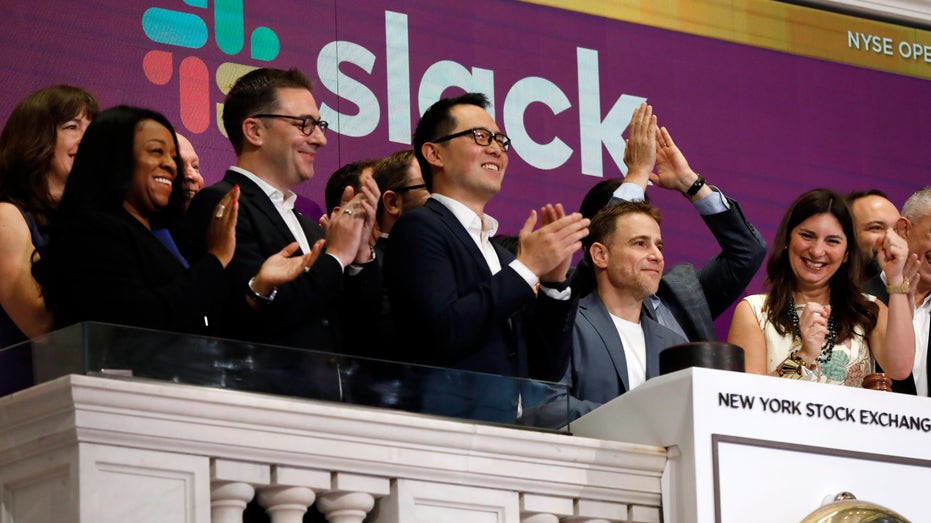 Slack shares now trade on the New York Stock Exchange under the ticker W-O-R-K. Slack is the second major tech company to start trading with a direct listing after Spotify went public in April 2018.
CLICK HERE TO GET THE FOX BUSINESS APP
The work messaging platform is used to replace emails in the workplace with its own messaging system.
Slack's listing is the latest in several highly anticipated tech IPOs. Rideshare companies Uber and Lyft, video conferencing company Zoom Video Communications and digital scrapbooking site Pinterest have all gone public in recent weeks.
Ticker
Security
Last
Change
Change %
WORK
n.a.
n.a.
n.a.
n.a.
The Associated Press contributed to this report.
Coverage sponsored by TD Ameritrade.