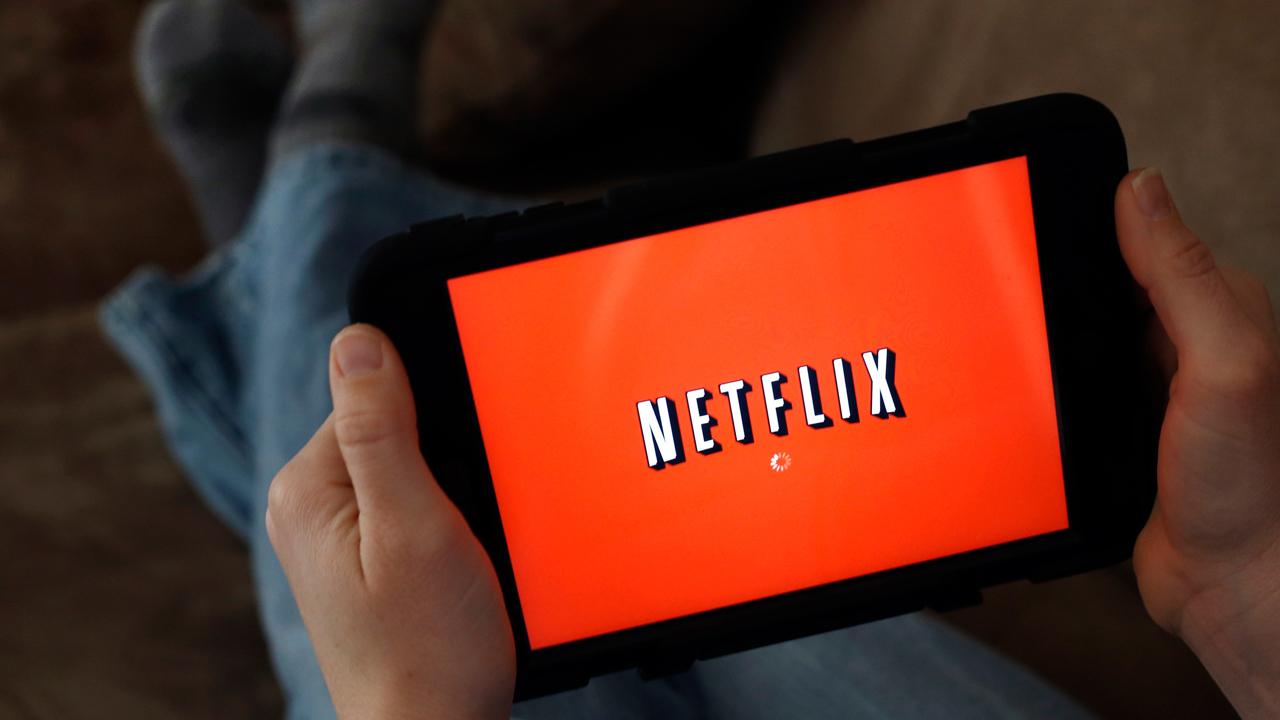 Earnings at Netflix grew by double-digit percentage points in the first quarter of 2019, but shares dropped in after-hours trading on Wall Street as the streaming giant forecasted a weaker second quarter and the pace of new U.S. subscribers slowed.
| Ticker | Security | Last | Change | %Chg |
| --- | --- | --- | --- | --- |
| NFLX | NETFLIX INC. | 298.99 | -10.39 | -3.36% |
Netflix is under pressure as a slew of new streaming video sites seek to challenge the company's dominance in the industry, also putting more importance on growth outside of the U.S.
Disney recently unveiled Disney+, a family-friendly platform that will include the company's classic and recent films, as well as new offerings based on popular franchises from Marvel and Pixar, among others.
Last month, Apple also announced its own streaming application that will include new content from Hollywood stars like Oprah, Steven Spielberg and Jennifer Aniston.
Despite the intensifying competition, Netlifx does not view the challenge as a threat to its own success.
"We don't anticipate that these new entrants will materially affect our growth because the transition from linear to on demand entertainment is so massive and because of the differing nature of our content offerings," the company said in a statement. "We believe there is vast demand for watching great TV and movies and Netflix only satisfies a small portion of that demand."
MORE FROM FOXBUSINESS.COM...
As Disney and others pull content from Netflix in anticipation of their own offerings, the company has invested heavily in creating original films, documentaries and television series.
The firm reported negative cash flow of $380 million, an increase over last year's negative $287 million. Netflix expects free cash flow for all of 2019 to be negative $3.5 billion, higher than previously forecasted.
Overall, revenue at the Los Gatos, California-based company in the first quarter grew 22 percent to $4.5 billion, higher than Wall Street predictions. Meanwhile, profits increased to $344 million, or 76 cents per share, also greater than analyst expectations.
The firm added 1.7 million new customers in the U.S. in the three months through March, a 23.5 percent decline year-over-year, bringing the total paid members to 60.2 million. Internationally, the company added 7.9 million users, a 31 percent increase over 2018.
Earlier this year, Netflix announced it would raise the cost of its most popular, unlimited streaming plan by 18 percent to $13 per month. The increase -- the largest in the company's history -- has led to "some modest short-term churn effect."
CLICK HERE TO GET THE FOX BUSINESS APP
Netflix anticipates second-quarter profits of 55 cents per share, less than analysts expected.
The company's chief marketing officer is retiring in 2019 and will be replaced by Ted Sarandos, who will lead both content and marketing for the company amid a search for a new CMO.