Nepal airplane crash possibly caused by pilot choosing wrong lever
It appears that one of the Yeti Airlines pilots used the wrong lever on descent
The plane crash that killed 72 people in Nepal on Jan. 15, 2023, has been attributed to pilot error following the release of a preliminary investigative report.
Earlier this week, the Nepalese Aircraft Accident Investigation Commission released its preliminary report on the Yeti Airlines flight that crashed into a river gorge in Pokhara. The plane was carrying 72 passengers in total, including the crew, all of whom perished. 
The report indicates that on descent one of the pilots selected the wrong lever, feathering the propellors instead of lowering the flaps. 
Two captains were operating the plane. One of the captains was in the process of obtaining aerodrome familiarization for operating into Pokhara and the other captain was the instructor pilot. The captain being familiarized, who was occupying the left hand seat, was the Pilot Flying (PF) and the instructor on the right was the Pilot Monitoring (PM). 
NEPAL CRASH: SEARCHERS RECOVER BLACK BOXES AFTER PLANE MYSTERIOUSLY PLUMMETS INTO GORGE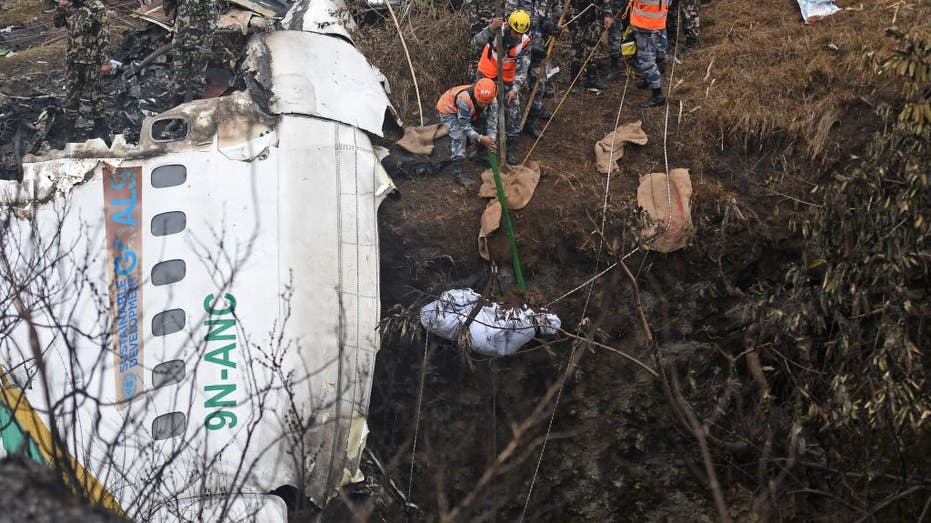 "At 10:56:27, the PF (Pilot Flying) disengaged the Autopilot System (AP) at an altitude of 721 feet Above Ground Level (AGL). The PF then called for 'FLAPS 30' at 10:56:32, and the PM (Pilot Monitoring) replied, 'Flaps 30 and descending,'" the report said. 
"The flight data recorder (FDR) data did not record any flap surface movement at that time. Instead, the propeller rotation speed (Np) of both engines decreased simultaneously to less than 25% and the torque (Tq) started decreasing to 0%, which is consistent with both propellers going into the feathered condition. When propellers are in feather, they are not producing thrust."
DOZENS KILLED IN NEPAL PLANE CRASH AFTER AIRCRAFT PLUMMETS INTO RIVER GORGE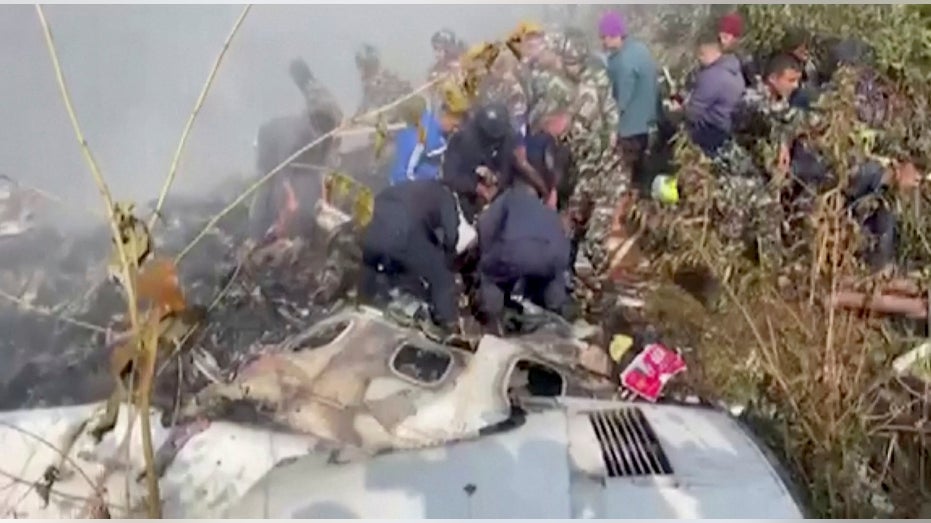 According to AirlineRatings, the lever that operates the flaps and the one that feathers the propellers are adjacent to each other on the ATR model plane that crashed.
When the propellers are feathered, they no longer produce thrust. The cockpit voice recorder captured a single master caution chime that sounded approximately 10 seconds after the propellors were feathered, according to the report.
The stick shaker, a mechanical device that noisily vibrates to warn the crew of an aerodynamic stall, sounded twice before the aircraft "banked towards the left abruptly" and proceeded to crash.
NEPAL CRASH: VIDEO FROM INSIDE PLANE SHOWS PASSENGERS' FINAL MOMENTS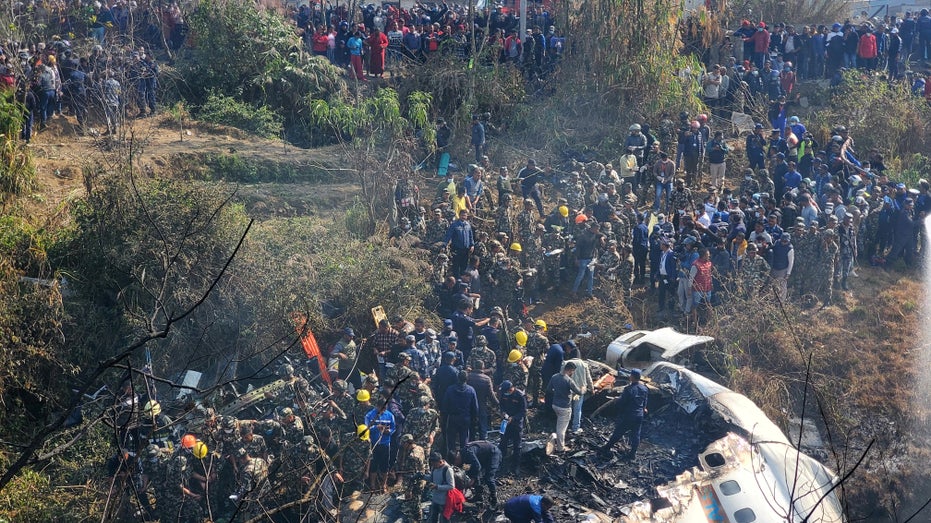 The crash was Nepal's worst aircraft disaster since 1992, when a plane carrying 167 people crashed near the capital, killing all on board.
Yeti Airlines' passenger list included 53 Nepalese citizens, five Indians, four Russians, two South Koreans, one Australian, one Argentinian, one Irish and one French, Nepalese authorities said.
CLICK HERE TO GET THE FOX NEWS APP
Nepal, home to eight of the world's 14 highest mountains, including Mount Everest, has a history of air crashes. According to the Flight Safety Foundation's Aviation Safety database, there have been 42 fatal plane crashes in Nepal since 1946.
Fox News' Anders Hagstrom, Pilar Arias, and Reuters contributed to this report.