NFL head Goodell says XFL is a 'positive' that will create 'more fans'
Investment in the revived league 'shows you the popularity of our game,' commissioner says
NFL Commissioner Roger Goodell said he sees XFL, a newly revived pro football league, as a "positive" rather than a competitor in an interview on "Sunday Morning Futures."
"I look at it as a positive because people are investing in football," Goodell said. "They're investing a significant amount of capital to create new football leagues. That just shows you the popularity of our game."
AFTER SUPER BOWL, SPORTS BOOKS PREPARING FOR XFL BETS
"In fact, what I usually hear starting next week is, 'I'm going to miss football for the next six months. What am I going to do?'" he said. "So they're going to have an opportunity to see the XFL starting next week. ... That only creates greater opportunities and, frankly, more fans."
Goodell was reluctant to weigh in on the XFL when news of its revival came in 2018.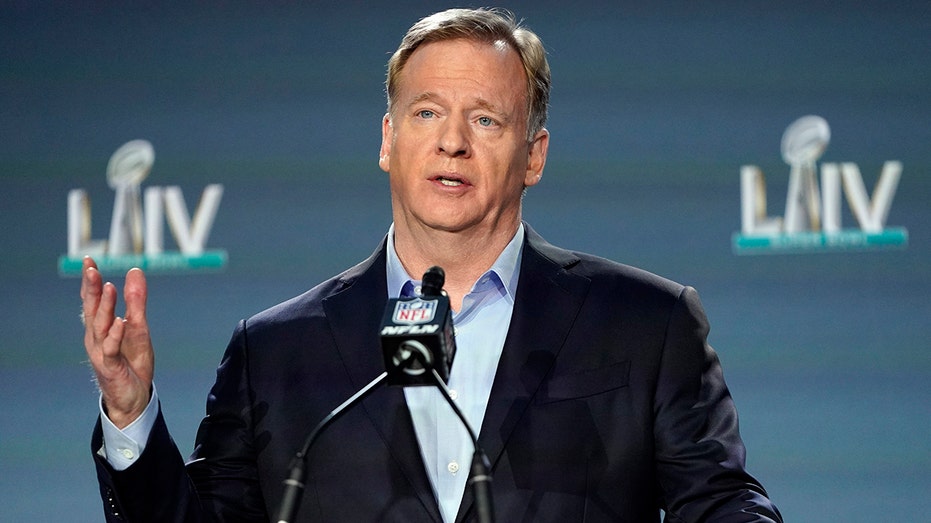 "I haven't focused on it," Goodell said in response to a reporter's question. He added that the NFL itself was looking into spring football and that the league welcomed opportunities that develop football players.
Now XFL is really here. While many sports fans are picking NFL playoff teams to bet on, or marshaling their cash for the Super Bowl, yet another opportunity to wager on football is right around the corner: the XFL.
CLICK HERE TO READ MORE ON FOX BUSINESS
Several states have already authorized bets on the second incarnation of the upstart football league, which begins its season in February, shortly after the NFL season concludes with the Super Bowl. Others are considering doing so, and bookmakers say they have requested that regulators add the league to lists of approved betting events.
The Associated Press contributed to this report.