Vanessa Bryant shares tribute to Kobe Bryant and their daughter
Widow takes to Instagram and thanks public for 'sharing your joy, your grief and your support'
Vanessa Bryant, who is mourning the loss of her husband, former NBA star Kobe Bryant, and their 13-year-old daughter, Gianna, both of whom died in a helicopter crash Sunday, made her first public comments on the tragedy Wednesday evening.
With a posting on social media platform Instagram, she wrote alongside a family picture: "We are completely devastated by the sudden loss of my adoring husband, Kobe — the amazing father of our children; and my beautiful, sweet Gianna — a loving, thoughtful, and wonderful daughter, and amazing sister to Natalia, Bianka, and Capri," she wrote.
REACTION TO THE DEATH OF RETIRED NBA SUPERSTAR KOBE BRYANT
Vanessa Bryant also shared thoughts for the other families affected by the fatal helicopter crash near Calabasas, California saying she was "devastated" for them. All nine people on board the helicopter -- which was headed for Bryant's sports academy -- were killed in the crash. Vanessa Bryant said the family's Mamba Sports Foundation has set up a fund to support the other families.
"There aren't enough words to describe our pain right now. I take comfort in knowing that Kobe and Gigi both knew that they were so deeply loved," she wrote. "We were so incredibly blessed to have them in our lives. I wish they were here with us forever. They were our beautiful blessings taken from us too soon."
The Instagram post came after she changed her profile picture to a photo of the father and daughter embracing.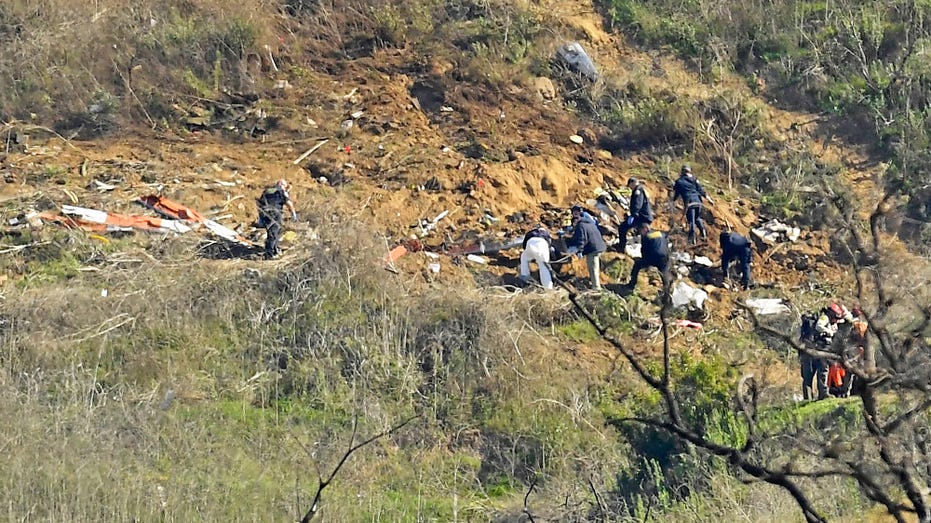 GET FOX BUSINESS ON THE GO BY CLICKING HERE
Accident investigators with the National Transportation Safety Board said the helicopter was flying through heavy fog when it crashed into a hillside, the Associated Press reported. The pilot's last message to air traffic controllers was advising that he was climbing to avoid a cloud layer.
Some experts have questioned why the helicopter was flying with such low visibility, the AP reported. It was so foggy that day that police and the sheriff's department had grounded their own helicopters.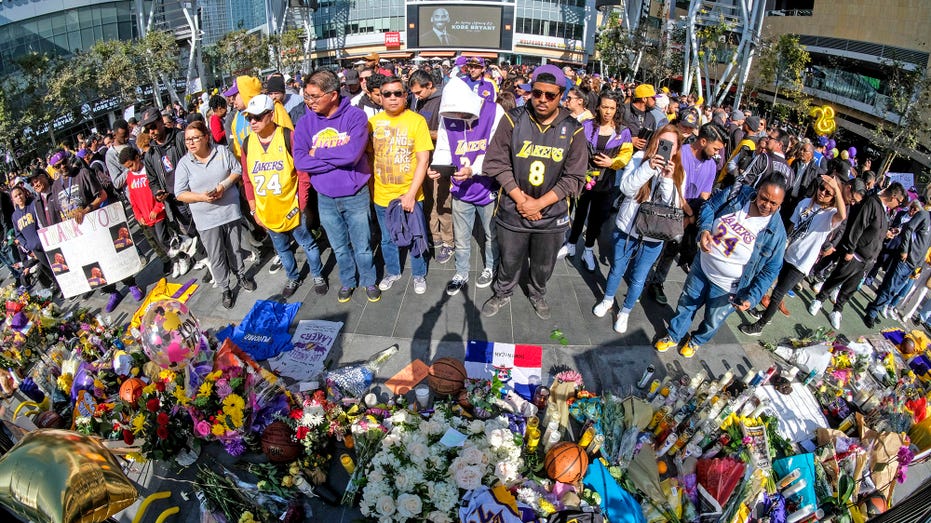 KOBE BRYANT FILED 'MAMBACITA' TRADEMARK FOR DAUGHTER WEEKS BEFORE DEATH
News of Kobe Bryant's death spurred an outpouring of love from fans and his peers in the world of basketball. In her Instagram post, Vanessa Bryant thanked them for all the support.
"Thank you for all the prayers," she wrote. "We definitely need them."