Super Bowl LIV holds Kobe Bryant tribute before kickoff
Players lined up on the 24-yard line to honor Bryant
The Super Bowl LIV pregame ceremony featured a tribute to NBA legend Kobe Bryant following a helicopter crash that killed him and eight other people last weekend.
Prior to kickoff, NFL officials held a moment of silence for Bryant and the other victims, as well Pro Football Hall of Fame inductee Chris Doleman, who died at age 58 last week following a bout with cancer. Members of the San Francisco 49ers and Kansas City Chiefs lined up on the 24-yard line in honor of Bryant, who wore that number during his NBA career.
VERNON DAVIS RETIRES DURING SUPER BOWL PREGAME SKIT
Bryant and his daughter, Gianna, were among the victims in the Jan. 26 accident. The helicopter crashed into a hillside amid foggy conditions in Calabasas, California. Bryant's triggered an outpouring of sadness in the sports world and beyond.
49ers cornerback Richard Sherman made a personal tribute to Bryant prior to the game. He wore Bryant's jersey while arriving at Hard Rock Stadium in Miami.
WHY SUPER BOWL CHAMPIONS GO TO DISNEY WORLD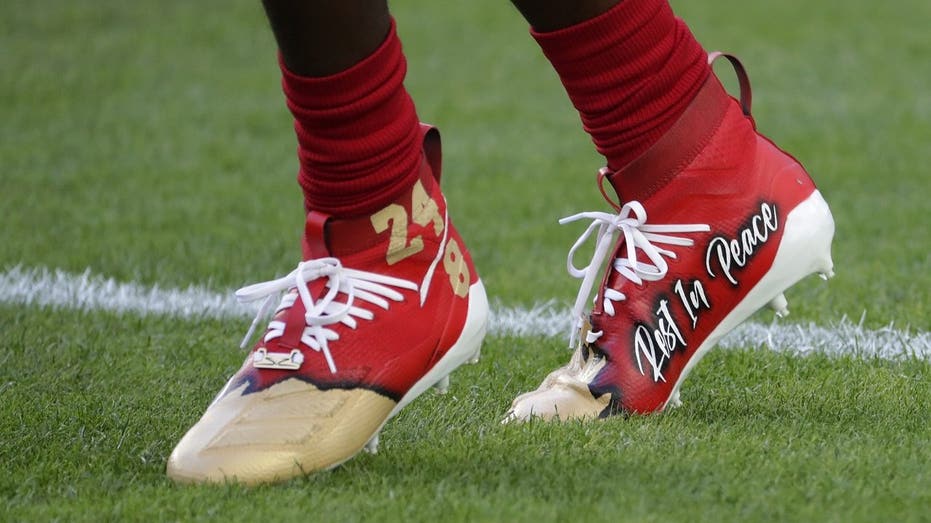 NFL Commissioner Roger Goodell addressed Bryant's death during his annual pre-Super Bowl press conference last Wednesday.
GET FOX BUSINESS ON THE GO BY CLICKING HERE
"I did have the opportunity to meet him. He obviously brought a lot to our world and I think all of us not only feel for the tragic events to his family but as well as everyone else who was a passenger on that helicopter," Goodell said.
"It's hard to understand, and it's hard to process," he added.
Super Bowl LIV kicks off at 6:30 p.m. ET on Sunday.