Manfred, Mets say sale from Wilpons to Cohen is off
The Mets confirmed Thursday night that talks over the proposed sale have ended
Baseball Commissioner Rob Manfred and the New York Mets say talks have ended over the proposed sale of a controlling share of the team from the families of Fred Wilpon and Saul Katz to hedge fund manager Steve Cohen.
The Mets said Thursday night in a statement they intend to find another buyer, although it's unclear if a future transaction would involve a controlling share of the franchise.
Billionaire Steve Cohen reportedly "walked" away from his deal to buy a majority interest of the New York Mets after demanding some say in running the team, sources at the MLB owners meeting in Orlando, Florida, told FOX Business' Charlie Gasparino on Thursday.
Cohen's bid was already in dire straits, according to a report Tuesday.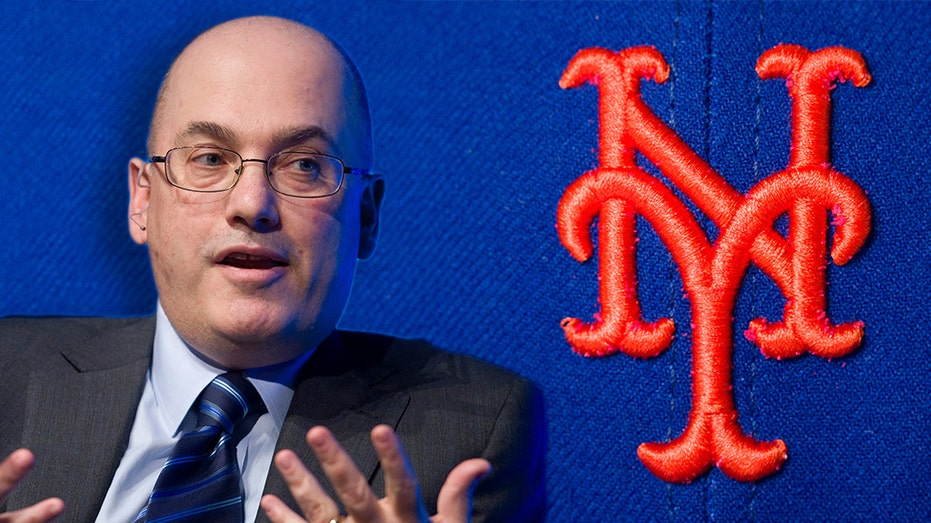 The Mets said in December that Cohen was in advanced talks with Sterling Partners, the investment firm of current team owners Fred and Jeff Wilpon, to buy an 80 percent stake in the franchise. The deal purportedly valued the Mets at $2.6 billion.
However, Cohen is ending negotiations to buy the team, the New York Post reported, citing sources familiar with the matter. The Wall Street titan is said to be "deeply unhappy" with a last-minute bid by the Wilpons to alter terms of the sale. The initial agreement is "on life support – if alive at all," according to the Post.
RED SOX'S APPLE WATCH SCANDAL RESURFACES
"The parties are subject to confidentiality obligations, including a mutual non-disclosure agreement, and therefore cannot comment," the Mets said in a statement.
The initial agreement between Cohen and Mets ownership called for the Wilpons to retain operational control of the franchise for a five-year term. Fred Wilpon would serve as Mets CEO and Jeff Wilpon as chief operating officer during that timeframe. At that point, the Wilpons would have ceded control to Cohen.
GET FOX BUSINESS ON THE GO BY CLICKING HERE
Cohen has a personal net worth of $13 billion, according to Forbes. He would be baseball's wealthiest team owner if the deal were to proceed.
The deal's collapse marks another setback for the Mets this offseason. The team fired manager Carlos Beltran in January just months after he was hired when he was linked to the Houston Astros' sign-stealing scandal. Beltran, a former Mets centerfielder, played on the Astros in 2017.
CLICK HERE FOR MORE SPORTS COVERAGE ON FOXBUSINESS.COM
FOX Business' Thomas Barrabi and the Associated Press contributed to this report.