MLB commissioner: Robot umpires are 'more accurate' than humans
A camera can call the three-dimensional strike zone better than the human eye
Three strikes and the robot says "you're out."
Major League Baseball is experimenting with new technology that calls balls and strikes through a "camera-based" system.
MLB commissioner Rob Manfred told FOX Business' Maria Bartiromo during an exclusive interview at the World Economic Forum in Davos that the new system would reduce controversy and boost accuracy in the game.
"We think it's more accurate than a human being standing there," he said.
ROBOT UMPIRES: MLB'S TRIAL RUN SET TO HIT MINOR LEAGUE BASEBALL STADIUMS IN 2020
The design of the strike zone is three-dimensional which, according to Manfred, a camera is better at analyzing than the human eye.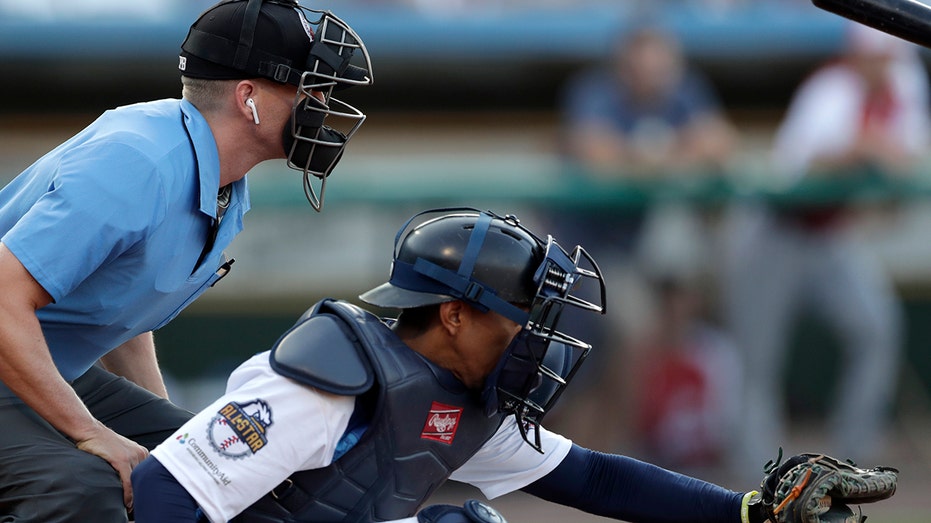 GET FOX BUSINESS ON THE GO BY CLICKING HERE
So how does it work?
According to Manfred, the camera makes a call which is then communicated to an umpire through an earpiece for announcement.
"From the fan's perspective, it looks exactly like it looks today," he said.
CLICK HERE TO READ MORE ON FOX BUSINESS
Manfred said the new tech was already tested out in the Atlantic League and will be used during spring training.