New Orleans Police Department given authority to shut down businesses found harboring violent crime
New Orleans is in the midst of a violent crime wave and a police staffing shortage
The New Orleans Police Department can now shutter businesses that are harboring "violent and serious crime," after the city council unanimously approved an ordinance aimed at cutting skyrocketing crime in the city.
"If a business is ever going to be shut down, it's going to be because the judge saw all the criteria and that was the last resort," City Council Vice President Helena Moreno said of the new measure, according to Fox 8.
The council unanimously approved the "padlock" ordinance on Thursday, which gives the city's police department the ability to begin the shuttering process for businesses that knowingly and repeatedly harbor crime. Moreno, who authored the ordinance, said the police chief can now suspend licenses of "chronic nuisance businesses that harbor violent and serious crime."
The council debated the ordinance on Thursday, with some critics saying it could unfairly target businesses. Moreno pushed back, saying businesses would be given ample warning, the opportunity to remedy the problems, as well as due process during court hearings, Fox 8 reported.
LOUISANA LIQUOR STORE BECOMES FOCAL POINT AS CRIME DEBATE RAGES IN CAPITAL CITY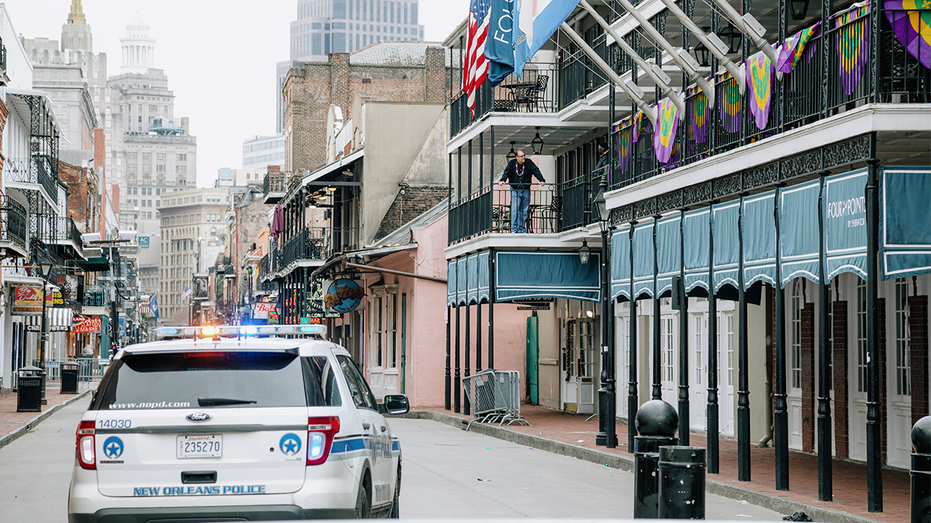 The city will define chronic nuisance as when a business repeatedly fails to address drug, theft, and violent crimes at their establishments in a timely manner, according to Fox 8. 
"We don't want there to be any accusations of subjectivity. It's about meeting the criteria," said Moreno.
NEW ORLEANS CALLS IN BACKUP FOR MARDI GRAS FROM AROUND THE STATE AS STAFFING WOES PLAGUE CITY POLICE FORCE
The bill ultimately received unanimous support on the council. The law will only apply to businesses, not residential buildings, and will also include tracking the racial breakdown of businesses that are shuttered. 
Under the law, businesses will be shuttered for up to two years and could lead to civil penalties for business owners. 
The support for the ordinance comes after Louisiana authorities issued an emergency suspension of a Baton Rouge bar where Louisiana State University student Madison Brooks was allegedly raped and then fatally struck by a car.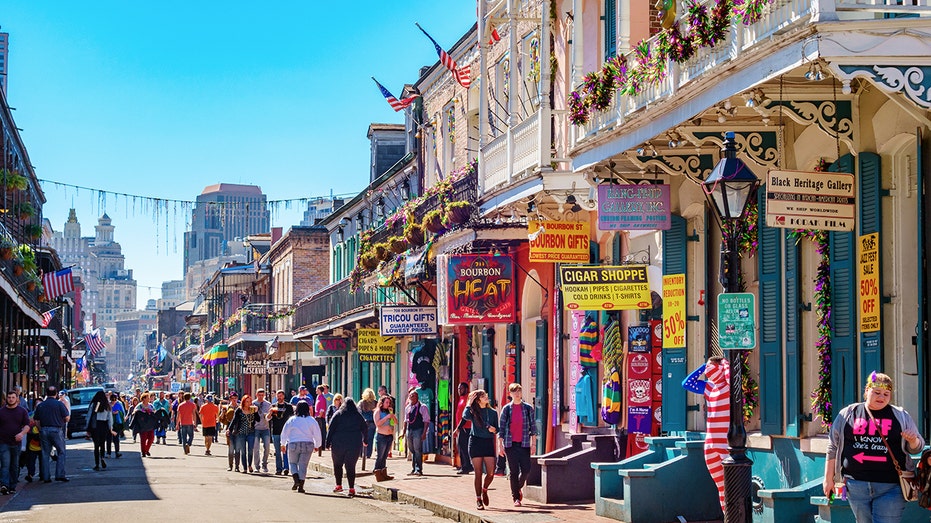 "In light of what happened in Baton Rouge, we have a greater focus. We must make sure this is enforced equitably and evenly," said New Orleans Councilman Joe Giarrusso at the meeting on Thursday.
NEW ORLEANS CLOSES 2022 WITH SKY-HIGH HOMICIDE RATE NOT SEEN IN DECADES: 'HORRIFIC'
New Orleans has been battered by a crime wave in recent months and recorded a sky-high homicide rate in 2022.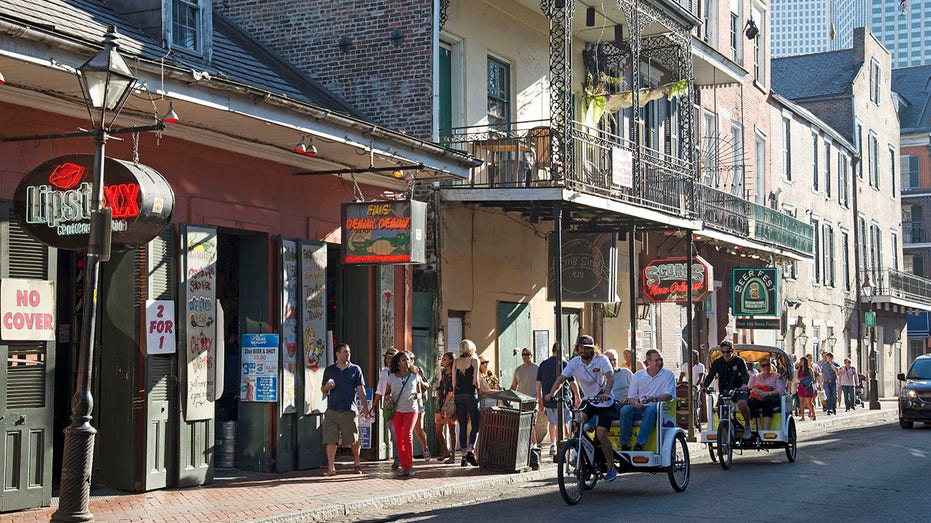 In September, New Orleans unseated St. Louis as America's "Murder Capital," recording 52 homicides per 100,000 residents. St. Louis, which has long been ranked and considered one of the country's most dangerous cities, had 45 homicides per 100,000 residents that same month. 
In the following months, violence continued raging in the city, with 280 homicides for calendar year 2022 and a homicide rate of 70 per 100,000 people, WDSU previously reported.
CLICK HERE TO GET THE FOX NEWS APP
Amid the crime wave, the city has also been struggling with a police staffing crisis that has added to the woes.