Controlled explosion at New Orleans Hard Rock Hotel site 'better than it looks'
A crane demolition at the site of the partial building collapse in New Orleans went "way better than it looks," officials said Sunday.
The city was trying to implode two cranes at the halted Hard Rock Hotel construction site using controlled explosions. One crane landed on the damaged section of the building as planned, while the other fell to Rampart Street and damaged a sewer line, New Orleans Fire Department Superintendent Tim McConnell said.
"I do not think it could have gone much better," McConnell said, adding that sewers had been rerouted around the damaged section.
The city approached the demolition as a delicate operation, hoping to bring down the cranes without damaging infrastructure or nearby historic buildings. Mayor LaToya Cantrell said just a few windows were broken on a historic theater and McConnell said all gas and electric lines appeared to be "A-OK."
Three people were killed and dozens were injured last weekend when the upper floors of the under-construction hotel partially collapsed. Bodies of two victims remained inside as emergency workers had been unable to reach them inside the unstable structure.
Cantrell said the next priority after ensuring the area is safe will be to remove the remains of the two workers. Then, she said the building will be totally demolished.
"I don't want anything salvaged on this site," she said. "I want a complete demolition."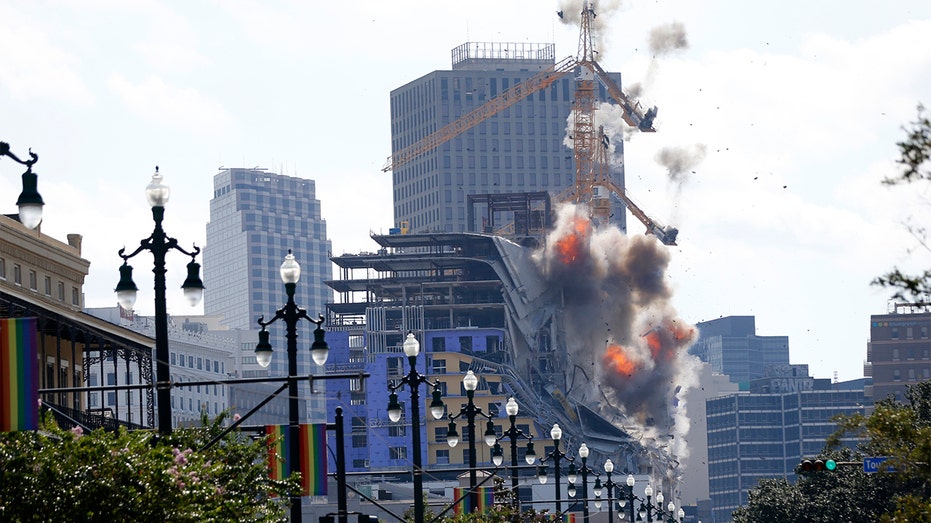 An evacuation order for the area was still in effect until further notice, but McConnell said he expected work would shrink the evacuation zone "pretty quick" as the area is cleaned and secured.
Some victims injured in the collapse have already filed a lawsuit against the developer and others involved in the project, alleging that cost-cutting efforts affected the structure's stability and created a dangerous situation.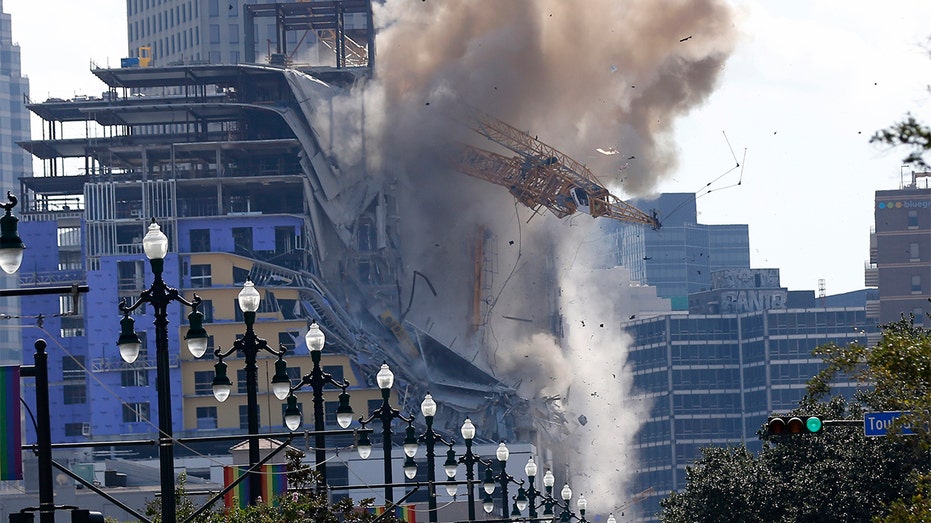 GET FOX BUSINESS ON THE GO BY CLICKING HERE