$500M California listing may be most expensive home in America
100,000-square-foot Bel Air home includes 18 bedrooms, 25 bathrooms
A 100,000-square-foot home in Bel Air, California, that's said to be the most expensive home in the U.S. at $500 million will soon hit the market.
Nicknamed "The One," the opulent hilltop home sits on a gated 4-acre property. It includes 18 bedrooms and 25 bathrooms, according to the developer, Skyline Development. It's being listed with Branden and Rayni Williams of Williams and Williams.
The house's over-the-top amenities include a theater with more seats than the place that plays indie flicks, multiple swimming pools and water features, a gym that looks like it requires a membership, a library that has both floor-to-ceiling windows and built-in bookshelves, a spa with a steam room and Jacuzzi and a whole nightclub. A 20-car garage means no one needs to carpool to the house. There's also a tennis court, wine cellar, game room, billiards room, pool house and a three-bedroom guest house with its own spa and pool.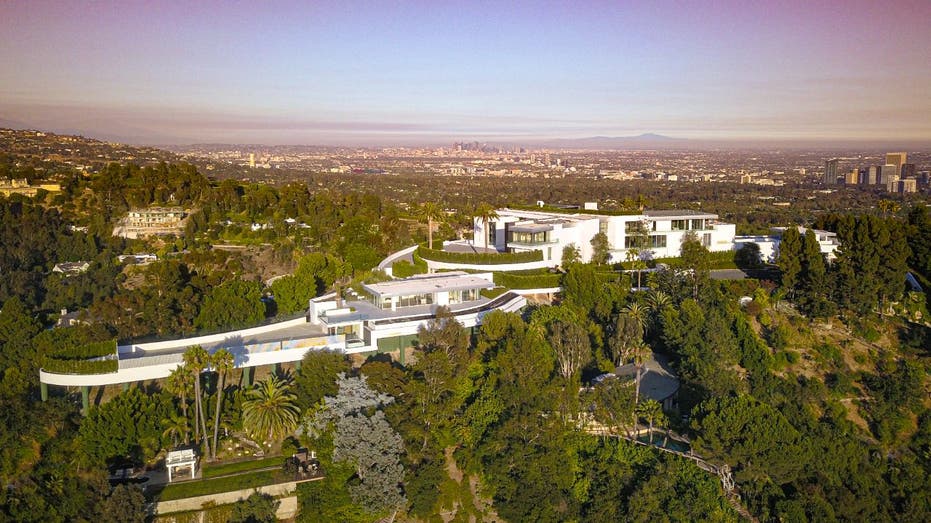 LORI LOUGHLIN, MOSSIMO GIANNULLI SELLING HOME FOR $28M
A promotional video for the property also shows a multi-lane bowling alley, waterfalls, multiple fireplaces, a large cigar humidor, and lots of floor-to-ceiling windows and outdoor living spaces to bask in the 360-degree views that include downtown Los Angeles, mountains and the ocean. Jellyfish-filled aquariums shown lining the walls of one bedroom have reportedly been nixed, however.
With "The One" priced at $500 million, it may test how high the luxury real estate market can go.
GET FOX BUSINESS ON THE GO BY CLICKING HERE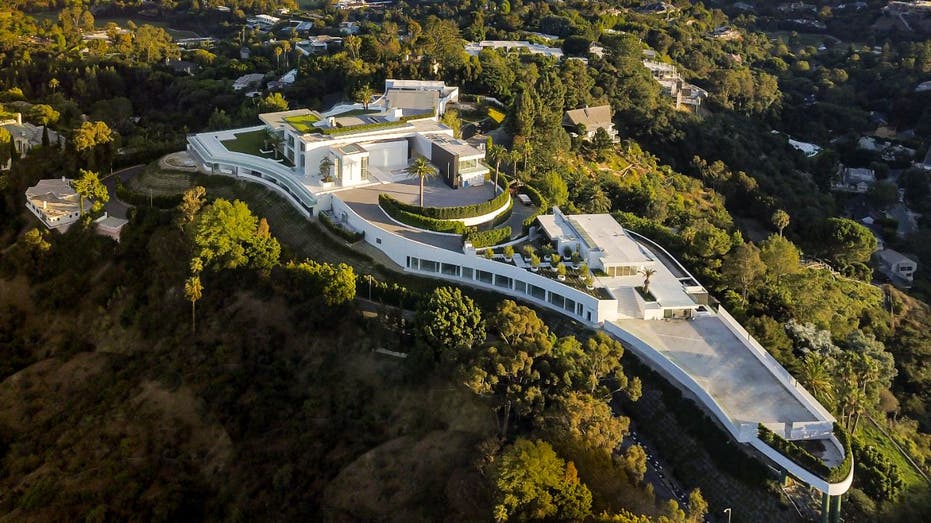 MALIBU MANSION WHERE CELEBS LIKE DRAKE STAY LISTED FOR $19M
Los Angeles County saw its highest home price record broken twice in 2019, with Aaron Spelling's former mansion selling for just shy of $120 million and mansion from "The Beverly Hillbillies" selling for $150 million, the Los Angeles Times reported. And at least three more properties are priced at $150 million or more.
But there do appear to be limits as to what buyers will pay. A 157-acre property known as "The Mountain" because it occupies the highest point in Beverly Hills and Los Angeles that had once been listed for $1 billion sold for just $100,000 at a foreclosure auction.