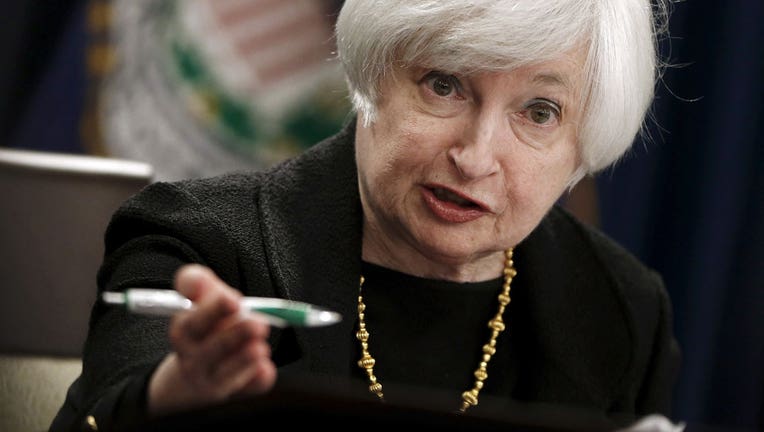 Federal Reserve Chair Janet Yellen on Wednesday said a December rate hike is still on the table.
"It could be appropriate to raise at the December meeting," Yellen said in testimony before the House Financial Services Committee.
While Yellen didn't say anything new, investors are desperate for any clues as to when the Fed might start hiking rates, and Yellen's statements on Wednesday confirmed that the December meeting remains in play.
As per usual, Yellen also added "no decision" has been made and the Fed will look at "all" of the economic data between now and the December meeting to make one.
Yellen, reiterating statements she's made many times in the past, said if the policy-setting Federal Open Market Committee (FOMC) decides to raise rates in December it will be based on an expectation that an improving labor market and a reversal in unusually low energy prices will start pushing inflation higher toward the Fed's 2% target rate.
Meanwhile, labor market slack has diminished "considerably" since the beginning of 2015, she said, and the U.S. economy is performing "well."
Yellen also reiterated that investors and anyone else paying attention to the Fed and the debate over interest rates should focus on "the entire path" of rates over the long-term and not just the initial liftoff.
Yellen and her colleagues have all stressed that once rates start moving higher they will do so "gradually," almost certainly at intervals of 0.25% depending on incoming economic data.
The FOMC meets again on December 15 and 16. The Fed voted last week not to raise rates but clearly left the door open to a December liftoff, eliminating language from the September statement related to turmoil in overseas markets that some analysts viewed as possibly justifying a delay into 2016.