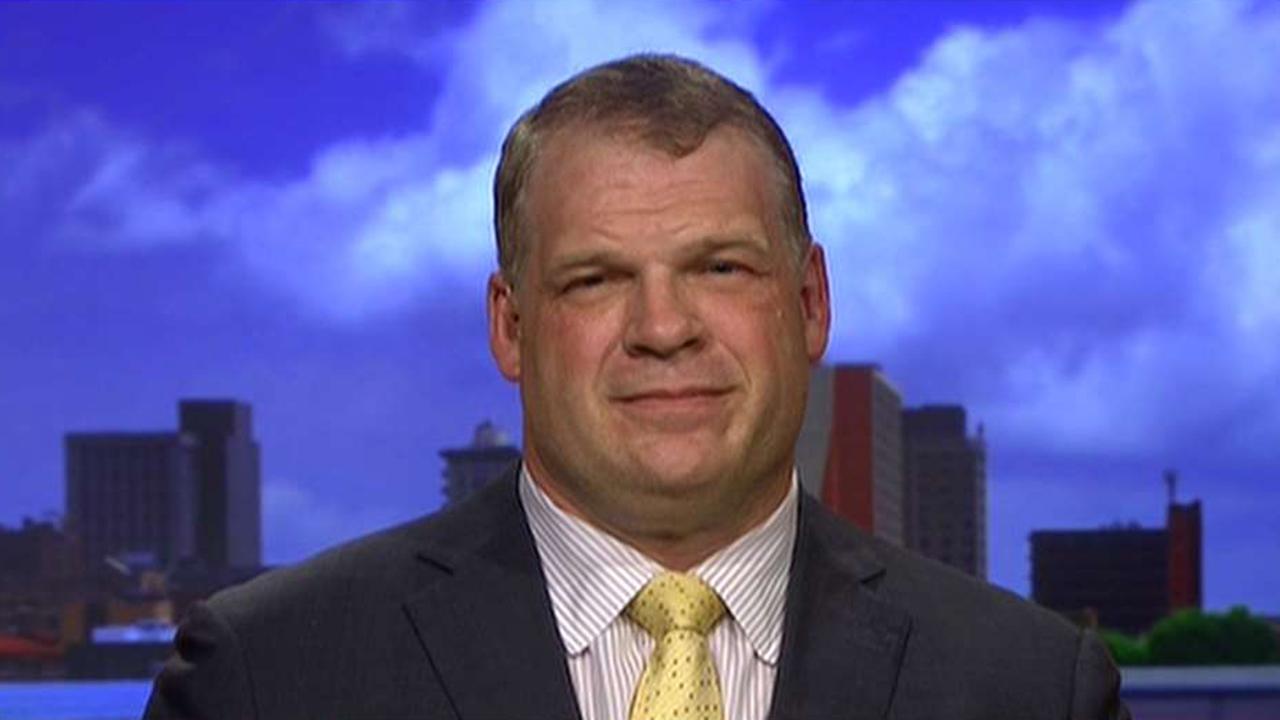 WWE superstar Kane is attempting to enter the political ring to wrestle the opioid crisis.
Glenn Jacobs, the monstrous "Big Red Machine," is a small business owner who is running for mayor in Knox County, Tennessee, because he is concerned over the direction the country is headed.
"The federal government gets a lot press and that's what the media talks about, but your state and local governments in many ways have more impact on your life than the federal government does," Jacobs said during an interview on FOX Business' "Risk & Reward."
As Knox County mayor, Jacobs says he plans on curbing spending, improving technical education in schools and boosting research and development within the county.
"I really believe our area can become a global player in the sector of research and development and advanced manufacturing," he said.
The opioid crisis that President Donald Trump has declared a "public health emergency" is an issue that concerns Jacobs.
The Trump administration has set aside more than $4 billion in additional money to fight the opioid crisis as part of the $1.3 trillion spending bill.
Jacobs said fighting the opioid epidemic will involve a preemptive approach that includes the help of entire communities to educate the public on the effects of the addiction and provide rehabilitation to individuals, especially those who have been released from prison.
"I do not believe that this is a problem that government can solve by itself. I believe that the entire community needs to be activated. We have to build coalition to combat this horrible epidemic," Jacobs said.
The Republican and Democratic primary will be held on May 1.