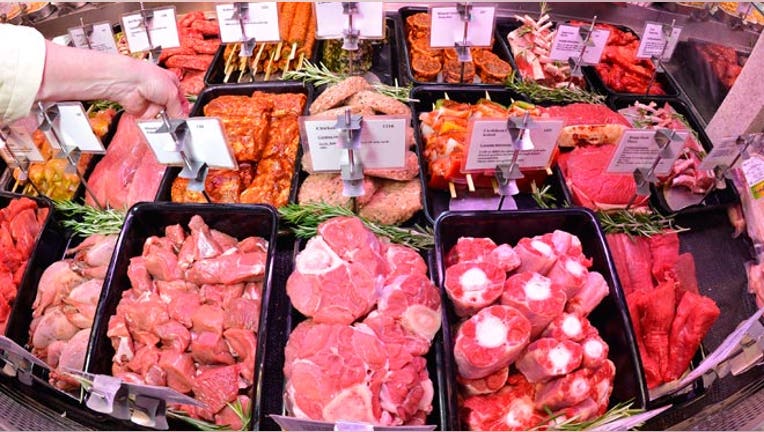 The World Trade Organization (WTO) just ruled that America's popular country-of-origin labeling law (COOL) enacted in 2008 violates global trade standards because it erects a trade barrier to U.S. meat imports from countries like Canada and Mexico.
Meat and poultry livestock producers in these countries blame the labeling law for a drop in exports, despite the global downturn. The WTO's move could complicate Fast Track trade authority and trade deals sought by the Obama Administration, watchdog groups say.
Watchdogs are crying foul. "People have the right to know where the food they feed their families comes from. It is nonsensical that a label that lets consumers know the origin of their food would be considered a trade barrier," said Food & Water Watch Executive Director Wenonah Hauter, noting "even with COOL in place, cattle and hog imports from Canada and Mexico are at higher levels than before COOL took effect."
Plus, consumers want COOL. Surveys show nine in ten Americans support the mandatory COOL law, which requires meat producers to show shoppers the country where the meat came from.
Public Citizen also put out a statement saying the WTO ruling demonstrates how trade agreements can undermine U.S. public policy. The watchdog points out the WTO ruling, (which, it appears, cannot be appealed) undercuts what President Barack Obama said in a recent speech about global trade deals with Pacific Rim and European countries: "Critics warn that parts of this deal would undermine American regulation – food safety, worker safety, even financial regulations. They're making this stuff up. This is just not true. No trade agreement is going to force us to change our laws."
Food & Water Watch is also questioning the motives of multinationals, noting: "Canada and Mexico challenged the U.S. rules for COOL at the WTO in 2008 before the first label was ever applied to a steak or pork chop." Additionally, the watchdog group says the U.S. meat lobby opposed COOL for years without success, leaving it "to use unaccountable, unelected trade officials at WTO to do its dirty work."
The next step could be tariff retaliation from Canada and Mexico; the WTO has yet to weigh in on that. This is not the first time the organization has made a controversial move. In May 2012, the WTO ruled against voluntary "dolphin-safe" tuna labels that would give shoppers information in order to purchase "tuna caught without dolphin-killing fishing practices," which has "helped to dramatically reduce dolphin deaths," notes Public Citizen.