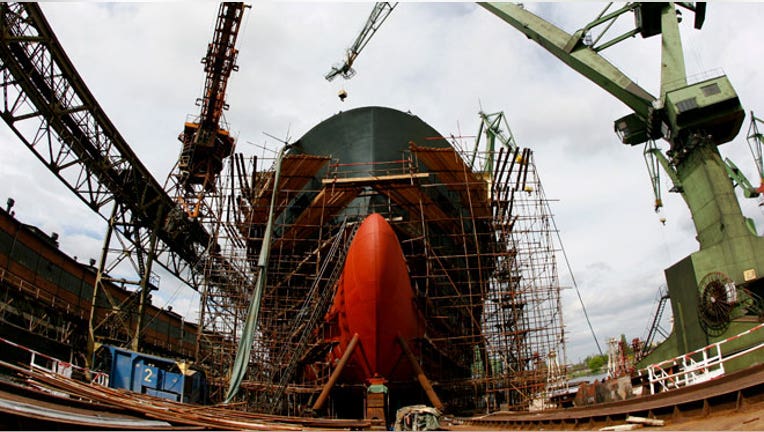 World trade is expected to grow by 2.5 percent this year and 4.5 percent in 2014, the World Trade Organization's new chief Roberto Azevedo said on Monday, revising down previous estimates of 3.3 percent and 5 percent.e
In his press conference since taking the helm on Sept 1, Azevedo said the figures would be detailed in a report due out on Sept 19. He said the forecasts had been cut because the European economy had not recovered in the second quarter of this year as expected, but gave no further details.
The original forecasts were presented in April by Azevedo's predecessor Pascal Lamy, who warned that the threat of protectionism may be greater than at any time since the start of the economic crisis, since failing growth policies might spur countries to erect barriers to imports instead.
Independent trade monitors, such as the Global Trade Alert report run by Simon Evenett at Switzerland's St Gallen University, have found countries are using "stealth" protectionism - skirting the WTO rules to avoid censure by the Geneva-based body.
Before the WTO can improve its role in policing protectionism, it needs to resolve the impasse in global trade negotiations, Azevedo said. Calling the WTO "a threat to itself", he said it was up to the body's 159 member states to upgrade the WTO rules to tackle sophisticated protectionism.
That requires a breakthrough at a ministerial meeting in Bali this December, where the WTO hopes to agree a few of the less contentious elements of the Doha round of trade negotiations, which have been in stalemate for years.
With the WTO struggling to make good on the relatively unambitious goals for Bali, Azevedo said he had ideas up his sleeve for breaking the deadlock, but declined to reveal them.