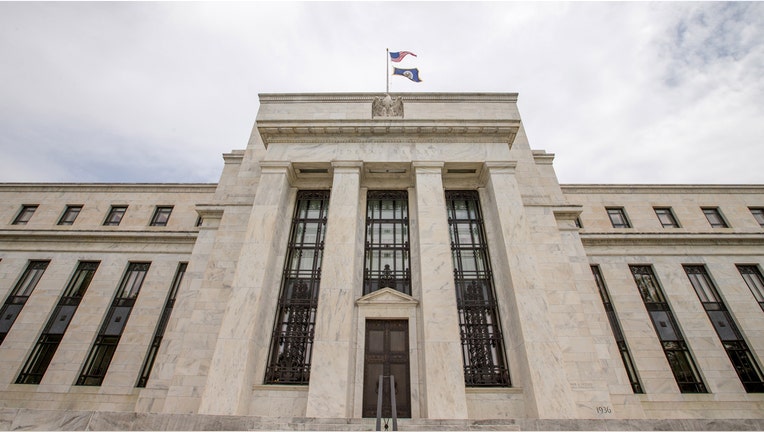 David Nason, a General Electric executive and former Treasury Department official, has told the White House he is no longer interested in serving as the Federal Reserve's bank supervision chief.
Nason, who heads GE's Energy Financial Services division, had been seen as a leading candidate for the vice chair for supervision position, a critical role in efforts by the administration of President Donald Trump to revamp financial rules.
"Mr. Nason informed the White House that he no longer wished to be considered for the position of Vice Chairman at the Federal Reserve. He plans to pursue opportunities at GE," the company said in a statement on Wednesday.
Nason's withdrawal, first reported by Bloomberg, injects new uncertainty into one of the most closely watched financial openings in Washington. The supervision chief is the most senior rule-writer for Wall Street and has a large say in how leading banks are supervised day to day.
Jaret Seiberg, a policy analyst at investment banking and research firm Cowen Group, said Nason's departure is "worrisome" for large banks, as it suggests a "pragmatist" open to providing relief to bigger institutions will not fill the position.
"National Economic Council Director Gary Cohn was unable to get the President to pull trigger and nominate Nason," wrote Seiberg. "If Cohn cannot get a pragmatist into that job, then there is a real risk of an ideologue."
"This could be seen as a victory for the Trumpista wing of the administration and the more hardline segment of the Republican Party," wrote Ian Katz, a financial policy analyst for research firm Capital Alpha Partners, in a note to clients.
In 2008, Nason was a deputy to Treasury Secretary Henry Paulson as U.S. regulators tried to stabilize Wall Street and prevent an economic meltdown after the housing market collapsed.
While Nason was the leading contender for the role, congressional Republicans became increasingly unhappy with the idea over the past week or so, sources said. Conservative lawmakers took issue with Nason's involvement as a Treasury Department official in the post-financial crisis bank bailout program, as well as with his voicing of support for the Dodd-Frank financial reform law that came in response to the 2008 financial crisis, they said.
Harvard Law School professor Hal Scott, whose work has focused on financial firms, regulation and capital markets, is still in the mix for the job, a person familiar with the matter told Reuters. Scott is director of the Committee on Capital Markets Regulation, a research group made up of financial industry representatives and academics that has been critical of financial regulations.
Some regional banks are also pushing for French Hill, a Republican Congressman from Arkansas who has community banking experience. However, a spokesman for Hill suggested Wednesday he is not interested in the role.
Other names that have been floated for the role include Richard Davis, the chief executive officer of U.S. Bancorp , former BB&T Corp Chairman John Allison, and Tom Hoenig, vice chairman of the Federal Deposit Insurance Corporation.
The position was created by the Dodd-Frank Wall Street reform law after the 2007-09 financial crisis. Though it was never filled, Daniel Tarullo, who announced his resignation in February as Fed governor, took on much of its responsibilities.
When Tarullo leaves the U.S. central bank, on or around April 5, Trump will have three spots on the seven-member Fed Board of Governors he could fill with nominees.
Tarullo's resignation is seen as boosting Trump's plans to ease reforms put in place after the financial crisis.
(Reporting by Pete Schroeder in Washington, Olivia Oran in New York and Arunima Banerjee in Bengaluru,; Editing by Anil D'Silva and Tom Brown)