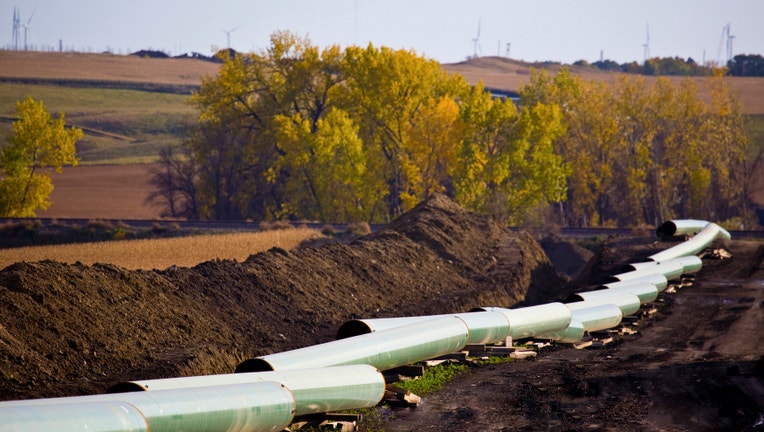 For the Keystone XL pipeline, maybe the third time really will be the charm.
Two days after President Donald Trump called for an expedited review of the project, and for the third time since 2008, Keystone developer TransCanada Corp. has applied for a permit from the State Department for the contentious pipeline project.
TransCanada initially applied for the permit, which is needed for oil pipelines to cross an international border into the U.S., in 2008 and again in 2012 in the thick of the seven-year battle over the project that has become a flashpoint in the global debate over climate change and fossil fuels.
TransCanada Corp. said Tuesday after Mr. Trump's executive action it intended to submit its application as soon as it could. Mr. Trump called for the State Department to make a decision on the project within 60 days of the application being submitted.
If completed, Keystone would send up to 830,000 barrels of oil a day, mostly from Canada's oil sands, to Steele City, Neb., where it would link to existing pipelines to Gulf Coast refineries. Another controversial project the Trump administration appears set to approve, the Dakota Access pipeline, would carry up to 570,000 barrels of oil a day from North Dakota to Illinois.
A State Department permit approval isn't the only thing TransCanada needs for the project. Nebraska, a state the pipeline would traverse that has been at the heart of the environmental opposition, also needs to review it, a process that could take months. Still, the state is expected to ultimately approve the project.
In addition to Mr. Trump's executive action on Keystone, the president also this week called for a quick review of the Dakota Access oil pipeline, which doesn't cross an international border, and ordered his Commerce Department to craft a plan within six months to maximize the use of American-made materials in U.S. pipelines.
That action has no legal force, and companies may opt not to use U.S. steel if other, cheaper options are available, or if pipe has already been purchased.
It isn't clear whether Mr. Trump will specifically call on TransCanada to use American-made steel with Keystone. A TransCanada spokesman said the company "will need time to review and analyze the plan when it is released to determine its impact" on Keystone.