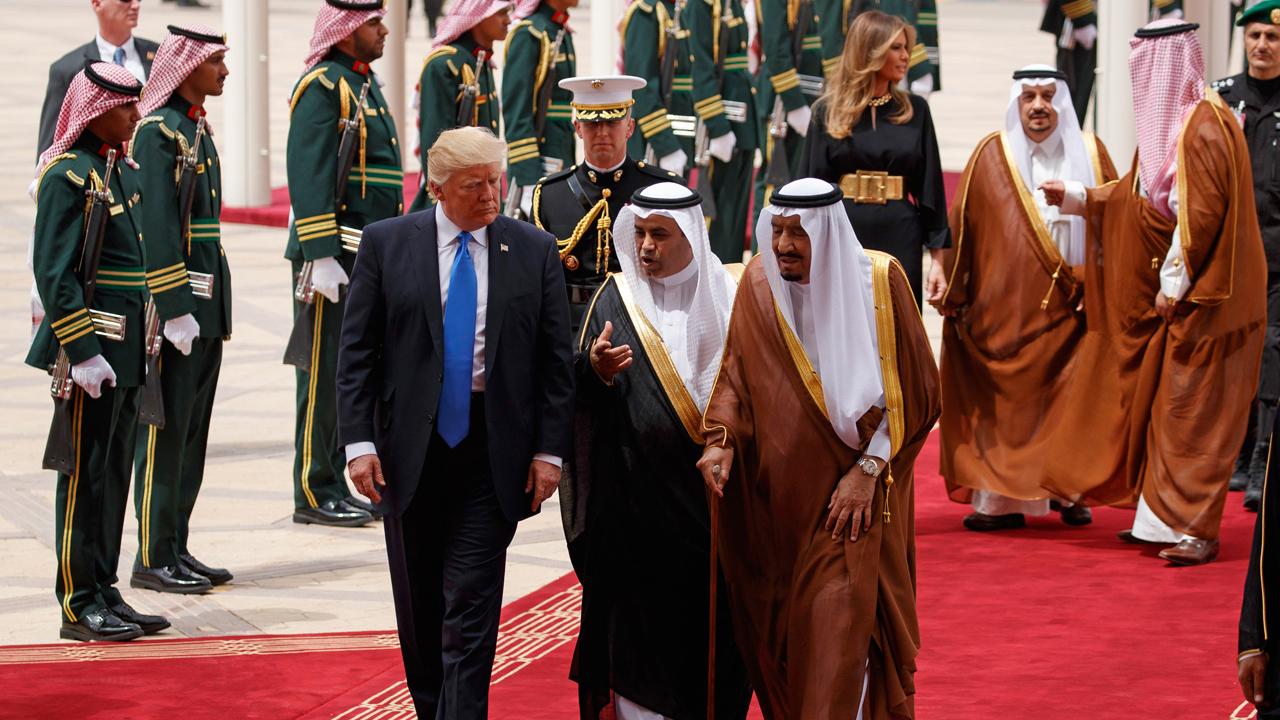 Joe Lieberman, a former Democratic senator from Connecticut who became an independent, said the disappearance and suspected murder of journalist Jamal Khashoggi are "troubling," but until facts are established, the United States shouldn't destroy its relationship with Saudi Arabia.
Saudi Arabia is facing mounting pressure from the White House and other Western countries to provide answers over the missing Washington Post columnist and U.S. resident.
President Trump said on Monday that he spoke to Saudi King Mohammed bin Salman who denied any knowledge of Khashoggi's whereabouts and said they are working closely with Turkey to find an answer. Trump is sending Secretary of State Mike Pompeo to meet with the king on the issue.
In the meantime, Lieberman said it's important for the U.S. to maintain its relationship with Saudi Arabia because the king is "the best hope we've had for modernizing Saudi Arabia in a long time."
"Saudi Arabia is our ally, not just economically, which the president has correctly referred to, but it's also our No. 1 ally in the region of conflict that matters most to us -- which is with the Islamic Republic of Iran," Lieberman said Monday to FOX Business' Maria Bartiromo on "Mornings with Maria."
More from FOX Business... 
Saudi Arabia is reportedly allowing Turkey, which reportedly says it has audio and video evidence that Khashoggi was killed, to search its Istanbul consulate.
"Turkey has not been our ally lately," Lieberman said. "And incidentally in this whole case of Khashoggi, [Turkish President Recep] Erdogan doesn't come into this case with what we used to say 'clean hands.' He has a terrible human rights record. Arrests journalist. Arrests his political opponents, or they'd disappear, etc, etc. So I'd be careful to wait until we see what the facts are."
Following Khashoggi's disappearance, the CEOs of Blackstone, BlackRock, and JPMorgan Chase are said to be backing out of the Saudi investment conference later this month.
| Ticker | Security | Last | Change | %Chg |
| --- | --- | --- | --- | --- |
| JPM | JP MORGAN CHASE & CO. | 119.16 | -1.07 | -0.89% |
| BX | BLACKSTONE GROUP | 53.52 | -0.03 | -0.06% |
| BLK | BLACKROCK INC. | 435.71 | -7.25 | -1.64% |