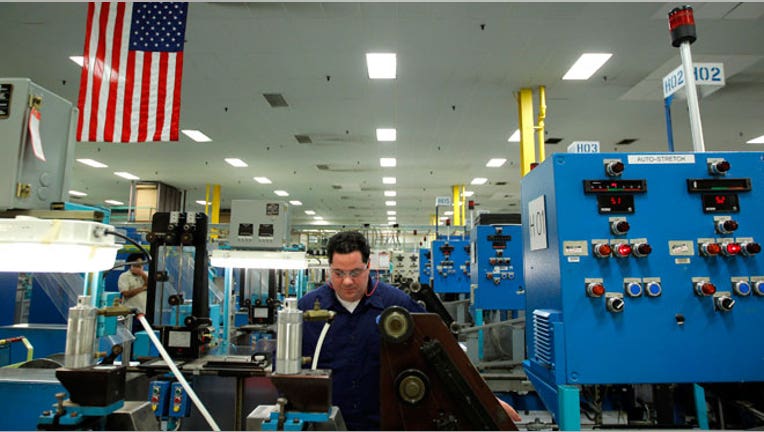 U.S. producer prices rose more than expected in June, pointing to an apparent increase in inflationary pressures that could make the U.S. Federal Reserve more comfortable about reducing its monetary stimulus.
The Labor Department said on Friday its seasonally adjusted producer price index increased 0.8 percent last month.
A Reuters survey of economists had forecast prices received by the nation's farms, factories and refineries rising 0.5 percent last month.
A jump in gasoline prices fueled much of the increase and could weigh on consumers by leaving them less money to spend on other things.
However, a gauge of underlying inflation pressures pointed to a little more vigor in the economy. So-called core producer prices, which strip out volatile energy and food costs, rose 0.2 percent last month, boosted by a 0.8 percent increase in the price of passenger cars. Economists had expected core prices to rise 0.1 percent.
The 12-month reading for core inflation at the wholesale level rose to 1.7 percent from 1.6 percent. That actually could be good news for the economy because rising core inflation could be a signal of firming demand from consumers.
That in turn could make policymakers at the Fed more confident about recent assertions that the economy was strengthening quickly enough for the U.S. central bank to begin reducing its bond-buying stimulus program by the end of the year.
Inflation has drifted worrisomely low in recent months, and some Fed policymakers argue the bond-buying program should continue at full steam until inflation firms. (Reporting by Jason Lange; Editing by Paul Simao)