Who Wants Geithner's Job? Obama's Short List for Treasury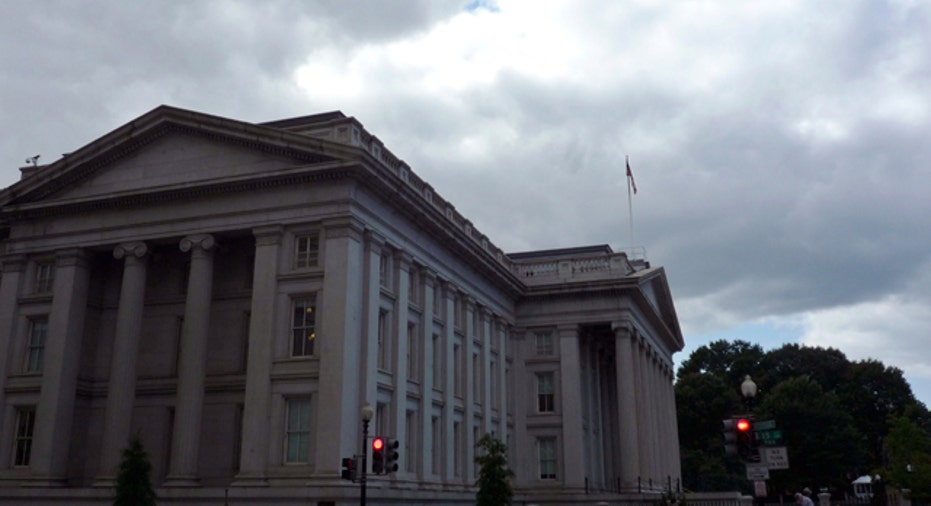 If President Obama holds on to the White House in November, he's likely to quickly move to fill the vacancy caused by the imminent departure of Treasury Secretary Timothy Geithner.
The person Obama ultimately taps to this Cabinet post will have an opportunity to improve the administration's tepid relationship with Wall Street and the business community as well as to steer the U.S. away from the precipitous fiscal cliff at the end of the year.
In no particular order, Obama's short list for Treasury Secretary likely looks something like this:
The Budget Guru
Currently the White House Chief of Staff, Lew, 57, is seen as a leading contender, especially given his deep budgetary experience after two stints as director of the Office of Management and Budget.
Lew is a bureaucrat that Obama already trusts and tapping him could signal the administration is serious about dealing with the deficit problems. He also seems likely to be confirmed by the Senate, no easy task in partisan Washington.
"He's very, very highly respected in terms of being smart, able and a good administrator," said Michael Greenberger, a former director at the Commodities Futures Trading Commission.
However, Lew has fewer financial-market credentials than others on this list, a potential negative considering the Treasury Secretary chairs the Financial Stability Oversight Council.
"I wouldn't be especially happy with him because I think it would be more of the same," said Dean Baker, co-head of the left-leaning Center for Economic and Policy Research, who called Lew "somewhat of a deficit hawk."
Savvy Wall Street Player
As CEO of BlackRock (NYSE:BLK), the world's largest asset manager, Larry Fink has unrivaled insight into what makes the financial markets tick. This wisdom could be invaluable in the event of another Lehman-style crisis.
Fink is tight with Geithner, who spoke to the executive 49 times over 18 months, the Financial Times reported. Unlike many on the Street, Fink is also interested in the top job at Treasury, FOX Business's Charlie Gasparino has reported.
Tapping Fink could be seen as Obama offering an open hand to the financial industry.
One downside is that Fink is from Wall Street and has no previous government experience, meaning his selection could be a "tough pill to swallow for progressive senators," said Greenberger.
Another problem is that it's not clear that BlackRock has an obvious successor in place to take Fink's spot should he jump to Treasury.
Industry, Treasury Veteran
Founder and chairman of Evercore Partners (NYSE:EVR), Roger Altman has experience in both the financial markets and in Washington.
After working as an executive at Blackstone (NYSE:BX), Altman served in the Clinton Treasury Department as deputy secretary and later advised both John Kerry and Hillary Clinton in their presidential runs.
However, Altman may turn off Obama's base, who could see him as someone who is too close to Wall Street.
Goldman Vet Who Believes in Reform
Gary Gensler is the current chairman of the CFTC and a former partner at Goldman Sachs (NYSE:GS) whose name has been quietly bandied about as a potential Treasury Secretary.
Those on the left applaud Gensler for his efforts to install the Dodd-Frank financial reform and for his knowledge of the inner workings of the Treasury Department through his time there as an undersecretary and assistant secretary.
"He's certainly proven the fact he's been a highly independent person. He's done things that have not made Goldman Sachs happy and not made progressives happy either," said Greenberger.
Some on the right also hold a high regard for Gensler for his international and Wall Street experience.
Still, Gensler is seen as only having an outside shot at Treasury, in part because it's not clear he would be confirmed by the Senate. Gensler was criticized for waiting too long to recuse himself from the investigation into MF Global due to his close ties to the collapsed firm's then CEO, Jon Corzine.
In the Running?
There are also a number of other players who have been mentioned as possible candidates but for one reason or the other seem unlikely.
Erskin Bowles, a moderate-to-conservative former Democratic Senator, had been seen as a person who could help bridge the partisan divide in Congress. However, Bowles, who co-chaired the president's 2010 commission on the deficit, recently told The Wall Street Journal he's not interested in a Cabinet-level position.
Gene Sperling, who is currently the director of the National Economic Council, could end up with the top job at Treasury but some see him as a better fit to lead the OMB instead.
Robert Wolf, the former UBS (NYSE:UBS) exec, has consistently been one of Obama's biggest supporters on Wall Street. Yet Wolf downplayed the likelihood of being appointed to lead Treasury, telling FOX Business in July: "Let's be honest, a Wall Street guy going through confirmation -- it's probably a nonstarter."
Some would love to see Sheila Bair, former chair of the Federal Deposit Insurance Corp., as the next Treasury Secretary. Yet Bair, who warned early on about the threat of the subprime crisis, may have burned too many bridges on the left and the right, especially in her newly-released book about the '08 crisis.
Insiders say Laura Tyson, a Berkeley professor who served on the CEA during the Clinton administration, is angling for a job should Obama be re-elected, but it's not clear if she's in the running for Treasury.
Ultimately, Obama's selection could be decided by two factors: who Senators on both sides would actually confirm and whether he wants his focus to be on repairing his relationship with Wall Street or on creating a long-term fix for the deficit.