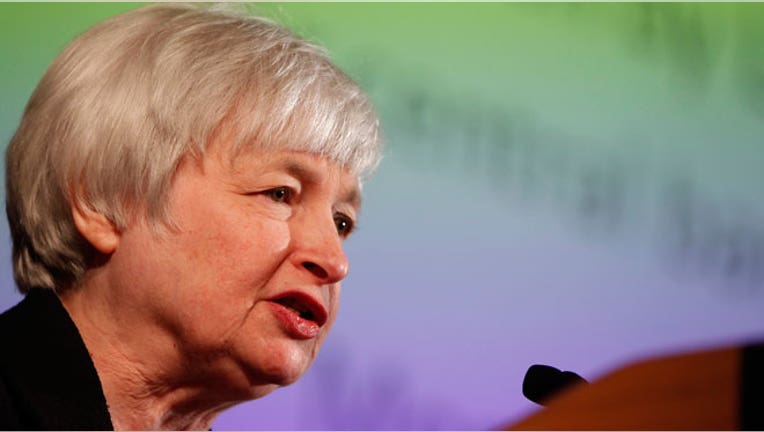 Federal Reserve Vice Chairman Janet Yellen is the leading contender to replace Chairman Ben Bernanke at the end of his second term in January, White House officials told FOX News.
Yellen has been a favorite among economists and lawmakers and was expected to move to the top of the replacement list after Obama's former economic adviser, Larry Summers, took himself out of consideration on Sunday.
At the end of July, Senate Democrats sent a letter to President Obama endorsing Yellen for the chairman post. On Wednesday, Sen. Chuck Schumer, (D-N.Y.), who serves on the Senate Banking Committee, declared Yellen his top pick to head the Federal Reserve.
White House officials made the news official on the same day the Federal Reserve announced its decision not to roll back its monthly $85 billion bond purchases, saying it "decided to await more evidence that progress will be sustained before adjusting the pace of its purchases," The move surprised Wall Street and sent the S&P 500 to record highs.
Yellen, who is the president of the Federal Reserve Bank of San Francisco, has a dovish reputation and has long supported injecting more money into the economy through bond purchases.
White House officials have not provided details on when the president will make an official nomination, but FOX News' Ed Henry says other officials have already suggested the nomination could come as early as next week. The chairman role, which carries a term of four years, has to be confirmed by the Senate.