White House 'dug in' on demands in debt limit talks, McCarthy told House GOP: source
House GOP, White House appear far apart as they strive for debt limit increase agreement
House Speaker Kevin McCarthy told his conference that the White House was still "dug in" on its stance in debt limit negotiations despite a Monday night meeting that both sides hailed as "productive," according to a source familiar with this morning's remarks.
"Members were told to remain flexible for next week" in case they have to return to vote for a new debt limit bill, the source said. "McCarthy said the White House is dug in on raising taxes and [increasing] spending but by a smaller amount than they would like."
It lines up with reporting that White House negotiators have countered Republicans' demand to cut spending to 2022 levels and cap it at 1% growth for the next decade with an offer to freeze current spending levels into the next fiscal year, with caps for one or two following years.
DEMOCRATS TARGET VULNERABLE GOP LAWMAKERS FOR SUPPORTING MCCARTHY'S DEBT CEILING BILL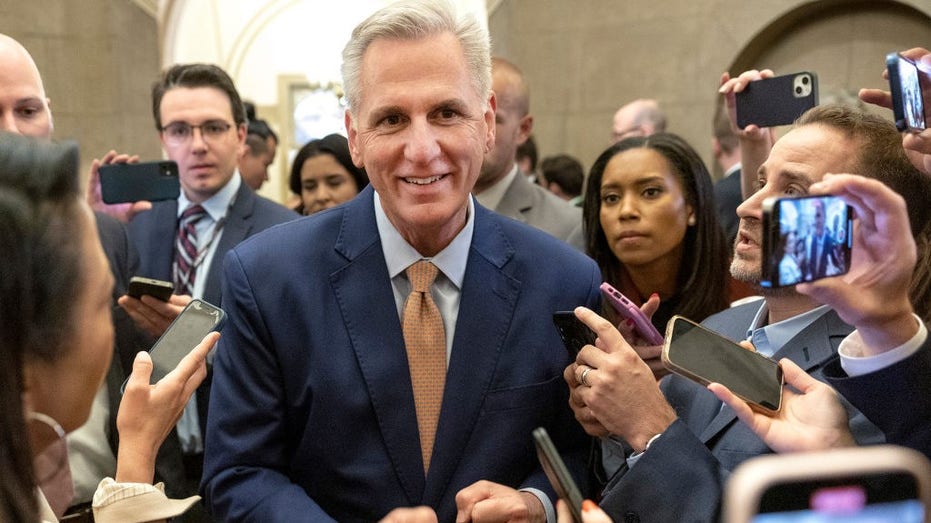 According to the source, McCarthy told members they have to "keep negotiating" and urged House Republicans to "stick together."
He did not, however, offer fellow lawmakers any "points of agreement" forged between the White House and House GOP negotiators despite having roughly a week until the U.S. government is likely to run out of cash to pay all of its obligations.
57 HOUSE REPUBLICANS DEMAND DEBT LIMIT TALKS INCLUDE CRACKDOWN ON ILLEGAL IMMIGRANTS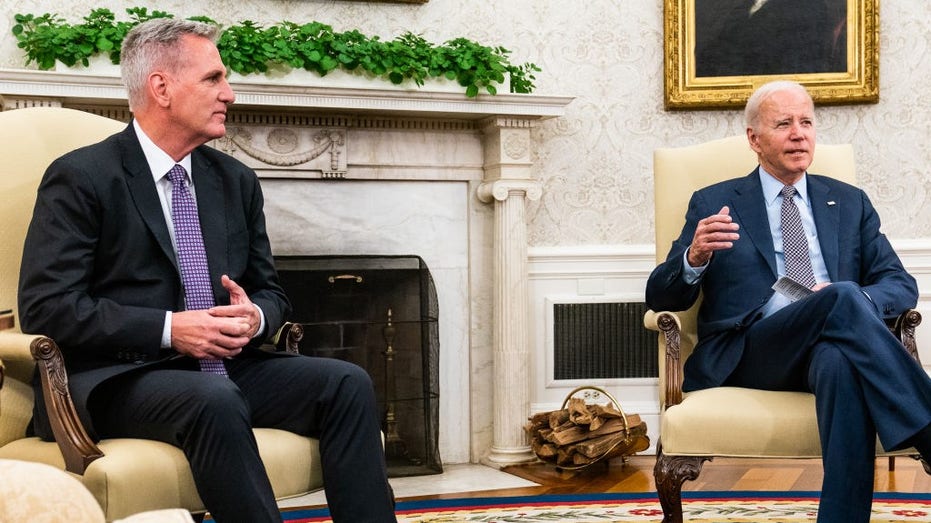 McCarthy later told reporters when he left the closed-door meeting that "we're not there yet" in terms of a deal.
He and Biden held their first bilateral meeting on the debt limit since February on Monday evening, with teams for both getting together afterward to continue working on a compromise.
DEBT CEILING TALKS STALL BETWEEN WHITE HOUSE, GOP: 'NOT PRODUCTIVE' SAYS GOP NEGOTIATOR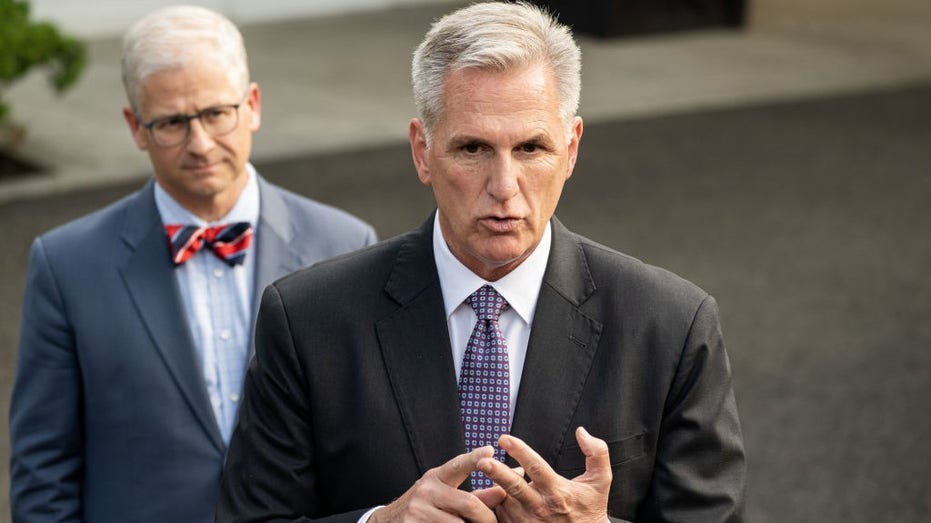 CLICK HERE TO GET THE FOX NEWS APP
But it appears both sides were still far apart as of Tuesday morning – though McCarthy expressed optimism that a deal could still be struck by June 1.
"They still want to spend more money next year than we spent this year. That's a red line," the speaker said. "We could still finish this by June … we're trying to condense everything in a short time frame. The House passed the bill. The Senate never passed a bill. So, now it's more difficult because of what else we have to negotiate from a lot of different perspectives. But we can still finish in time."
Tyler Olson contributed to this report.