Weekly Jobless Claims Slide to 9-Month Low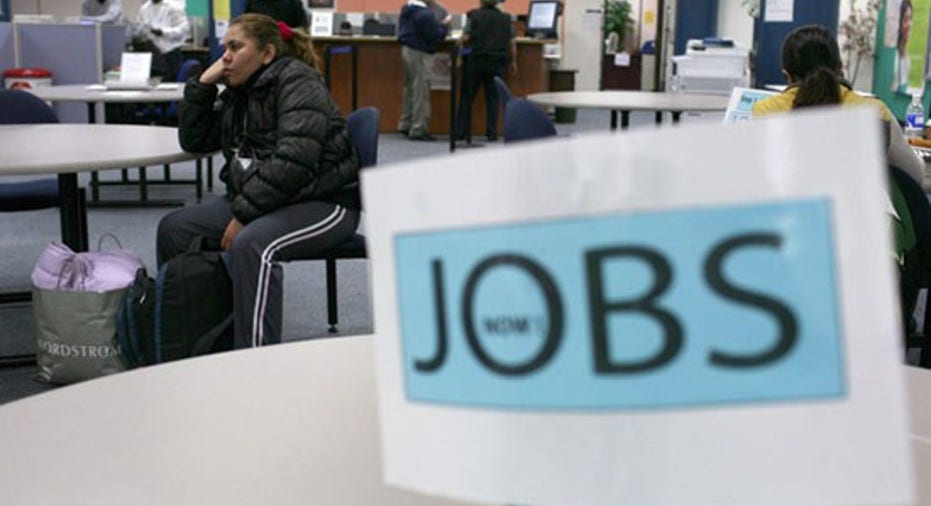 New U.S. claims for unemployment benefits dropped to a nine-month low last week, a government report showed on Thursday, suggesting the labor market recovery was gaining momentum.
Initial claims for state unemployment benefits fell 23,000 to a seasonally adjusted 381,000, the Labor Department said, the lowest since late February. The prior week's data was revised up to 404,000 from the previously reported 402,000.
Economists polled by Reuters had forecast claims slipping to 395,000 last week.
The report, coming on the heels of data last week showing a rise in hiring and a sharp drop in the unemployment rate to 8.6 percent in November, pointed to some healing in a sector that has been the Achilles heel of the economy's recovery.
The drop in claims last week more than unwound the prior two weeks' increase, and pulled them back below the 400,000 level usually associated with improving labor market conditions.
Claims were the latest data to suggest an acceleration in economic growth in the current quarter after output expanded at a 2.0 percent annual rate in the July-September period.
A Labor Department official said there was nothing unusual in the state level data.
The four-week moving average of claims, considered a better measure of labor market trends, fell 3,000 to 393,250, the lowest since early April.
The number of people still receiving benefits under regular state programs after an initial week of aid dropped 174,000 to 3.58 million in the week ended Nov. 26, the lowest since mid-September 2008.
Economists had forecast so-called continuing claims falling to 3.70 million from a previously reported 3.74 million.
The number of Americans on emergency unemployment benefits declined 178,610 to 2.79 million in the week ended Nov. 19, the latest week for which data is available.
A total of 6.57 million people were claiming unemployment benefits during that period under all programs, down 431,397 from the prior week.