Weekly Jobless Claims Rise to 312,000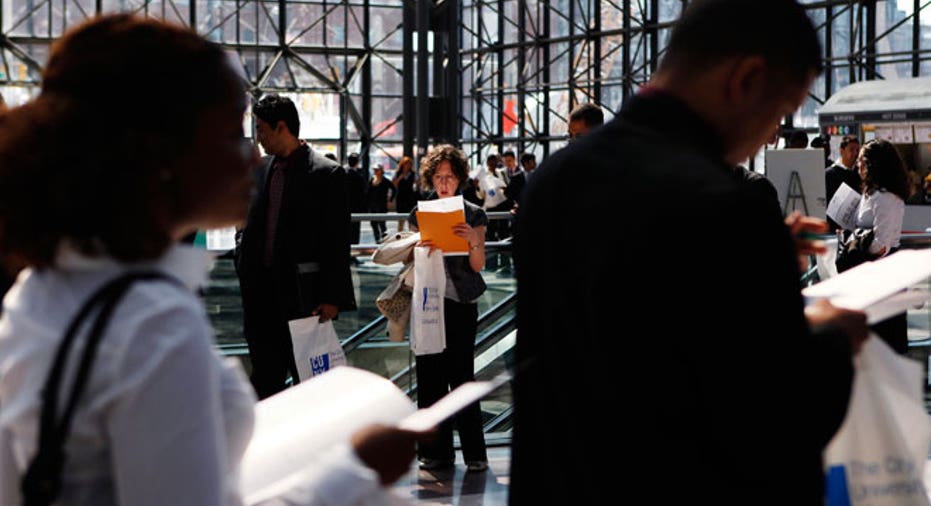 The number of Americans filing new claims for unemployment benefits rose last week, but the underlying trend continued to point to a firming labor market.
Initial claims for state unemployment benefits increased 8,000 to a seasonally adjusted 312,000 for the week ended May 31, the Labor Department said on Thursday.
Economists polled by Reuters had forecast first-time applications for jobless aid rising to 310,000 last week.
While jobless claims have been choppy in recent weeks because of problems seasonally adjusting the data around moving holidays such as Easter and Passover, they have continued to suggest the jobs market was strengthening.
A Labor Department analyst said there were no special factors influencing the state level data.
The four-week moving average for new claims, considered a better measure of underlying labor market conditions as it irons out week-to-week volatility, fell 2,250 to 310,250, the lowest level since June 2007.
Last week's data has no impact on the government's closely followed employment report for May, which will be released on Friday, as it falls outside the survey period.
Nonfarm payrolls are expected to have increased 218,000, slowing from April's outsized 288,000 gain, according to a Reuters survey of economists.
The jobless rate is forecast rising one-tenth of a percentage point to 6.4 percent from a 5-1/2 year low in April, likely driven by people entering the labor force in search of work - a sign of confidence in the jobs market.
April's robust increase in payrolls was payback for a lull in hiring during a brutally cold winter.
Even if job growth slows in May as expected, economists say it should not be viewed as a loss of momentum in the labor market and the economy as payrolls would still be above the average for the preceding six months.
Data ranging from manufacturing to automobile sales suggest economic activity is rebounding after declining in the first quarter when it was weighed down by an unusually harsh winter weather and a slow pace of inventory accumulation.
The claims report showed the number of people still receiving benefits after an initial week of aid declined 20,000 to 2.60 million in the week ended May 24. That was the lowest level since October 2007.
So-called continuing claims have declined for five straight weeks, suggesting some long-term unemployed were finding work. The unemployment rate for people collecting unemployment benefits has held at 2.0 percent since April.