Weekly jobless claims rise less than expected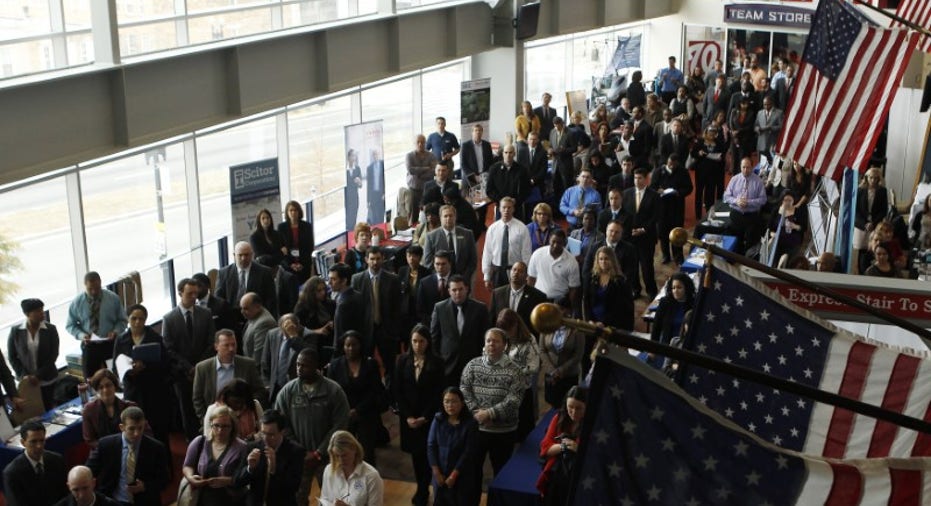 The number of Americans filing for unemployment benefits rose less than expected last week and the underlying trend remained consistent with a
tightening labor market that is starting to spur faster wage growth.
Initial claims for state unemployment benefits increased 10,000 to a seasonally adjusted 247,000 for the week ended Jan. 7, the Labor Department said on Thursday. Claims for the prior week were revised to show 2,000 more applications received than previously reported.
Last week's data included the New Year holiday. Claims tend to be volatile around this time of the year because of different timings of the various holidays. Claims have fluctuated in a 233,000-275,000 range since mid-November.
They have now been below 300,000, a threshold associated with a healthy labor market, for 97 consecutive weeks. That is the longest stretch since 1970, when the labor market was much smaller.
Economists polled by Reuters had forecast first-time applications for jobless benefits rising to 255,000 in the latest week. A Labor Department analyst said there were no special factors influencing last week's data and that only claims for Virginia had been estimated.
The four-week moving average of claims, considered a better measure of labor market trends as it irons out week-to-week volatility, fell 1,750 to 256,500 last week.
The labor market is considered to be at or near full employment, with the unemployment rate near a nine-year low of 4.7 percent. Tightening labor markets are starting to push up wage growth.
Average hourly earnings increased 2.9 percent in the 12 months through December, the largest gain since June 2009.
Rising wages and President-elect Donald Trump's pledge to cut taxes are expected to boost consumer spending and support economic growth through much of this year. A tighter labor market and firming inflation suggest further interest rate increases from the Federal Reserve this year.
The Fed raised its benchmark overnight interest rate last month by 25 basis points to a range of 0.50 percent to 0.75 percent. The U.S. central bank has forecast three rate hikes for this year.
Thursday's claims report also showed the number of people still receiving benefits after an initial week of aid fell 29,000 to 2.09 million in the week ended Dec. 31. That was the first decline in the so-called continuing claims since November.
The four-week average of continuing claims rose 16,500 to 2.09 million.
(Reporting by Lucia Mutikani; Editing by Andrea Ricci)