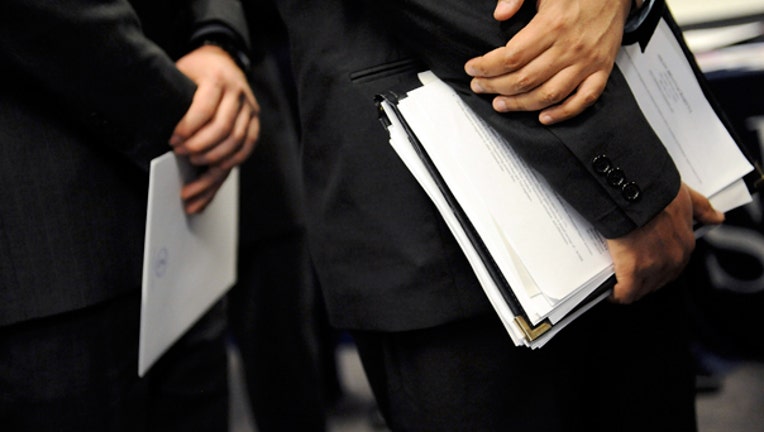 New claims for unemployment benefits fell more than expected last week, according to a government report on Thursday that could ease fears the labor market recovery was stalling.
Initial claims for state unemployment benefits dropped 27,000 to a seasonally adjusted 365,000, the Labor Department said. That was the biggest weekly drop since early May last year.
The prior week's figure was revised up to 392,000 from the previously reported 388,000. The four-week moving average for new claims, considered a better measure of labor market trends, edged up 750 to 383,500 - the highest level since December.
Economists polled by Reuters had forecast claims falling to 380,000 last week.
The data has no bearing on the government's closely watched employment report for April, to be released on Friday. Employers are expected to have added 170,000 new jobs to their payrolls last month, a step up from March's 120,000 tally, according to a Reuters survey.
However, there is a downside risk to this forecast as initial claims were elevated for much of April. An independent survey on Wednesday showed private employers added only 119,000 jobs last month, the fewest in seven months, and well below economists' expectations for a gain of 177,000 positions.
Nonfarm payrolls had averaged 246,000 jobs per month between December and February. Most economists have viewed the pull-back in job growth as payback after the weather-induced gains in the previous months.
Federal Reserve Chairman Ben Bernanke said last week an unseasonably warm winter had probably brought forward some of the hiring by companies, likely artificially boosting payrolls in January and February.
A Labor Department official said there was nothing unusual in the state-level data and only claims for Alaska had been estimated.
The number of people still receiving benefits under regular state programs after an initial week of aid dropped 53,000 to 3.28 million in the week ended April 21.
The number of Americans on emergency unemployment benefits slipped 4,772 to 2.72 million in the week ended April 14, the latest week for which data is available. The number of people on extended benefits declined 57,528 to 354,883.
Nine states lost eligibility for extended benefits beginning that week and five others reduced the duration of emergency compensation.
A total of 6.60 million people were claiming unemployment benefits during that period under all programs, down 85,523 from the prior week.