Weekly Jobless Claims Fall Slightly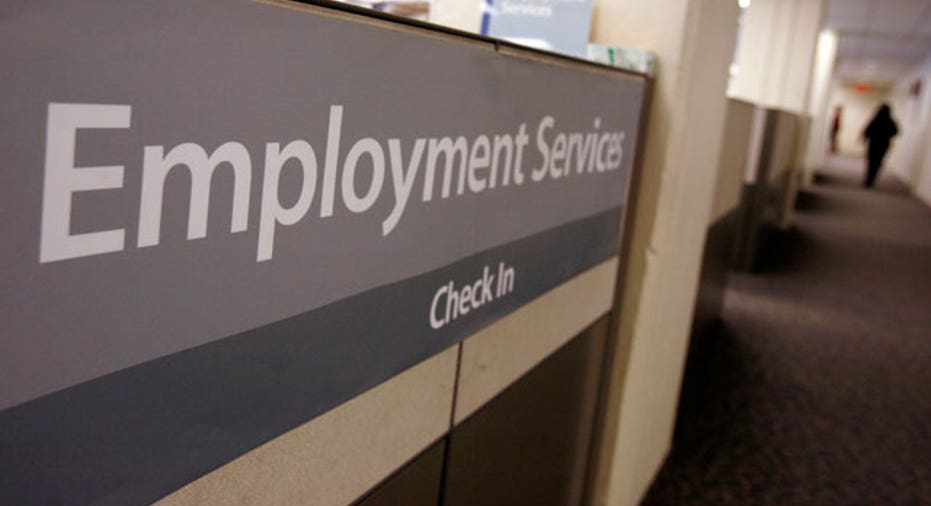 New U.S. claims for unemployment benefits fell less than expected last week, according to a government report on Thursday that could dampen hopes of a pick-up in job creation in April after March's slowdown.
Initial claims for state unemployment benefits slipped 2,000 to a seasonally adjusted 386,000, the Labor Department said. The prior week's figure was revised up to 388,000 from the previously reported 380,000.
The four-week moving average for new claims, considered a better measure of labor market trends, rose 5,500 to 374,750.
Economists polled by Reuters had forecast claims falling to 370,000 last week.
The claims data covered the week for April's nonfarm payrolls survey. The four-week average of new applications rose marginally between the March and April survey periods, suggesting not much change in labor market conditions.
Employers added 120,000 new jobs to their payrolls in March, the least since October, after averaging 246,000 jobs per month over the prior three months. Most economists have viewed the pull-back in job growth as payback after the weather-induced gains in the previous months.
A Labor Department official said there was nothing unusual in the state-level data.
The number of people still receiving benefits under regular state programs after an initial week of aid rose 26,000 to 3.30 million in the week ended April 7.
The number of Americans on emergency unemployment benefits fell 19,419 to 2.78 million in the week ended March 31, the latest week for which data is available.
A total of 6.77 million people were claiming unemployment benefits during that period under all programs, down 187,807 from the prior week.