Weekly Jobless Claims Fall More than Expected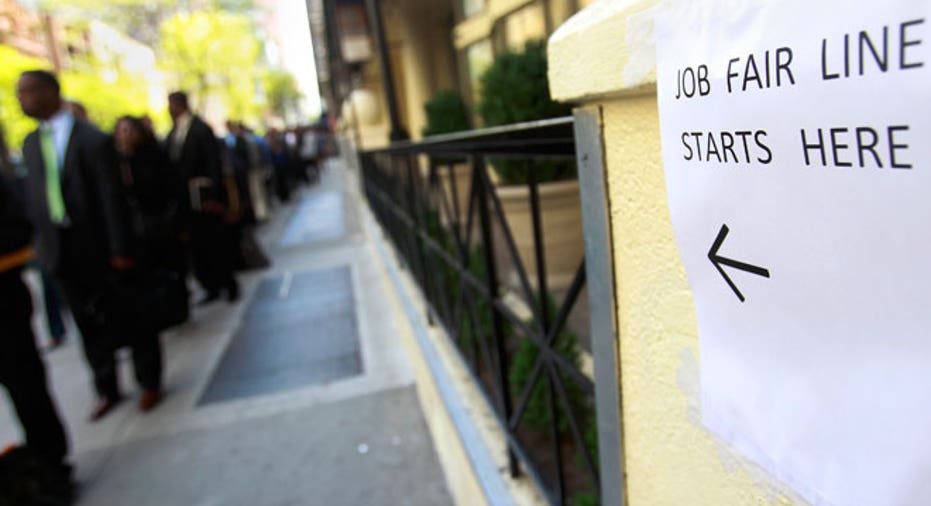 The number of Americans filing new claims for unemployment benefits fell more than expected last week, pointing to resilience in the labor market despite belt-tightening by Washington.
Initial claims for state unemployment benefits dropped 23,000 to a seasonally adjusted 340,000, the Labor Department said on Thursday, pushing back below the 350,000 mark that economists normally associate with a firming job market.
Claims for the prior week were revised to show 3,000 more applications received than previously reported.
Economists polled by Reuters had expected first-time applications to fall to 345,000 last week.
The drop last week unwound most of the prior week's jump, suggesting employers were not laying off workers in response to tighter fiscal policy, especially the $85 billion in across-the-board government spending cuts that have dampened factory activity.
A Labor Department analyst said no states had been estimated and there was nothing unusual in the state-level data.
The four-week moving average for new claims, which irons out week-to-week volatility, slipped 500 to 339,500.
Last week's claims data covered the survey period for May nonfarm payrolls. Claims dropped 15,000 between the April and May survey periods, suggesting steady gains in employment this month. Employers added 165,000 jobs to their payrolls in April.
The labor market is being closely watched by the Federal Reserve as debate over the future of its expansive monetary stimulus heats up.
On Wednesday, Fed Chairman Ben Bernanke told lawmakers that a decision to scale back the $85 billion in bonds the U.S. central bank Fed is buying each month could come at one of its ``next few meetings'' if the economy appeared set to maintain momentum.
Economic activity appears to have cooled somewhat early in the second quarter on the back of tighter fiscal policy, but the slowdown could prove to be temporary as the steady job gains combine with rising share and home prices to support consumer spending.
The claims report showed the number of people still receiving benefits under regular state programs after an initial week of aid fell 112,000 to 2.91 million in the week ended May 11. That was the first time in five years so-called continuing claims were below the 3 million mark.