Weekly Jobless Claims Fall for First Time Since April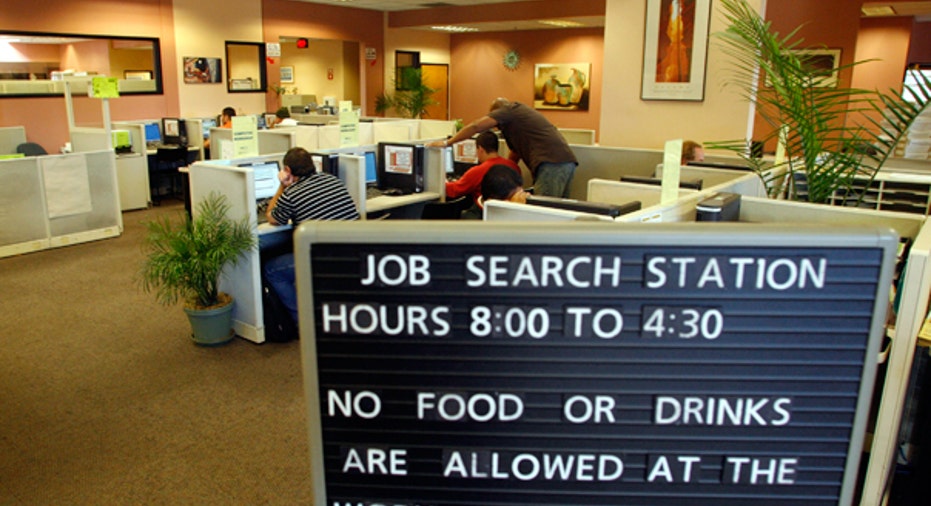 The number of Americans lining up for new jobless benefits fell last week for the first time since April, a reminder that the wounded labor market is still slowly healing.
Initial claims for state unemployment benefits dropped 12,000 to a seasonally adjusted 377,000, the Labor Department said on Thursday. That was spot on the median forecast in a Reuters poll.
The government revised the prior week's figure up to 389,000 from the previously reported 383,000.
Prior to last week, claims had risen in four consecutive weeks, adding to concerns over several months of lackluster hiring data. While the country emerged from a deep recession three years ago, the jobless rate last month was 8.2 percent, well above its long-term historical average.
Still, most of the recent increases in new jobless claims were marginal and the overall level of claims has held at levels consistent with a modest recovery in the labor market.
The last time claims fell was in the week that ended April 28. The four-week moving average for new claims, a measure of labor market trends, increased 1,750 last week to 377,750.
The claims report comes ahead of congressional testimony scheduled for later in the day by Federal Reserve Chairman Ben Bernanke, where he could give clues about the likelihood of further policy easing.
On Wednesday, Janet Yellen, Bernanke's deputy and the vice chair of the Fed, laid out the case for the U.S. central bank to provide more support to a fragile economy as financial turmoil in Europe mounts.
The Labor Department last week said job growth slowed in May for the fourth straight month, heightening concerns that the deepening debt crisis in Europe and a slowdown in China were starting to dampen an already lackluster U.S. recovery.
Concerns over the course of U.S. fiscal policy may also be weighing.
A Labor Department official said no states estimated their data for last week.