Weekly Jobless Claims Drop to Lowest Level Since 2006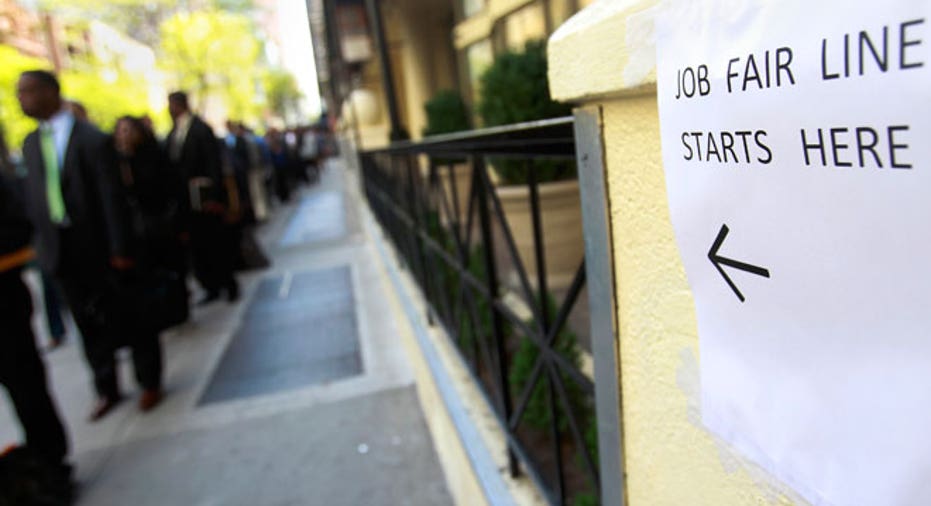 The number of Americans filing new claims for unemployment benefits fell to the lowest level in nearly 8-1/2 years last week, suggesting the labor market recovery was gaining traction.
Initial claims for state unemployment benefits declined 19,000 to a seasonally adjusted 284,000 for the week ended July 19, the Labor Department said on Thursday.
That was the lowest level since February 2006, and confounded economists' expectations for a rise to 308,000.
The prior week's claims were revised to show 1,000 more applications received than previously reported.
The four-week average of claims, considered a better gauge of labor market trends as it irons out week-to-week volatility, fell 7,250 to 302,000, the lowest level since May 2007.
Claims tend to be volatile around this time of the year when automakers shut down plants for retooling.
A Labor Department analyst, however, said there were no special factors influencing the state level data. Unadjusted claims fell 78,215 to 292,344 last week.
Employment has grown by more than 200,000 jobs in each of the last five months, a stretch not seen since the late 1990s.
Federal Reserve Chair Janet Yellen cautioned last week that the Fed could raise interest rates sooner and more rapidly than currently envisioned if the labor market continued to improve faster than anticipated by policymakers.
The claims report showed the number of people still receiving benefits after an initial week of aid fell 8,000 to 2.50 million in the week ended July 12, the lowest level since June 2007.
The so-called continuing claims data covered the household survey week from which the unemployment rate is calculated.
Continuing claims fell 68,000 between the June and July survey periods, suggesting the unemployment rate could decline from near a six-year low of 6.1 percent.
The unemployment rate for people receiving jobless benefits was unchanged at 1.9 percent for the week ended July 12.