Weekly Jobless Claims Continue Decline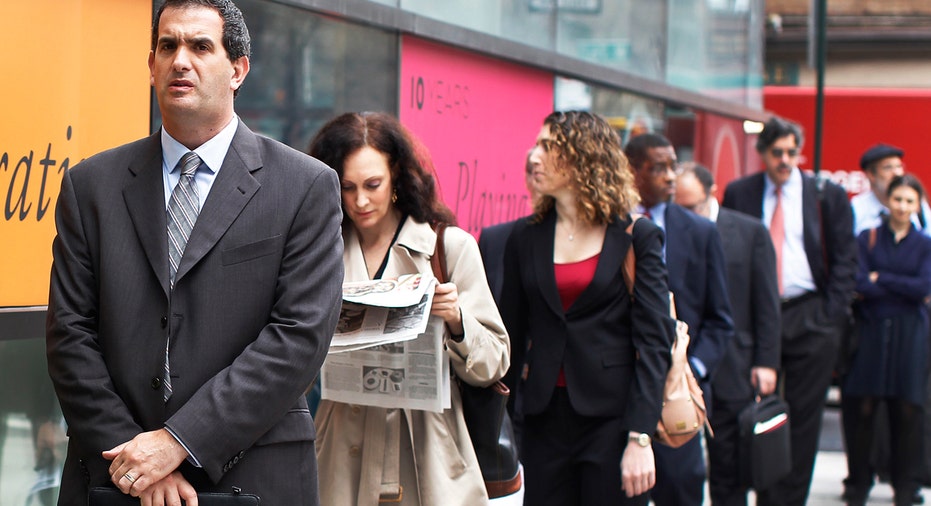 The number of Americans filing for unemployment benefits fell last week, pointing to a fairly robust labor market.
Initial claims for state unemployment benefits slipped 5,000 to a seasonally adjusted 271,000 for the week ended Nov. 14, the Labor Department said on Thursday. The prior week's claims were unrevised.
Claims have now held below the 300,000 threshold for 37 consecutive weeks, the longest stretch in years, and are not too far from levels last seen in the early 1970s. Claims below this level are usually associated with a healthy jobs market.
Last week's drop in claims was in line with economists' expectations. A Labor Department analyst said there were no special factors influencing the data and only claims for Louisiana had been estimated.
The four-week moving average of claims, considered a better measure of labor market trends as it strips out week-to-week volatility, rose 3,000 to 270,750 last week, still close to a 42-year low.
The claims data covered the survey period for the nonfarm payrolls portion of the November employment report. The four- week average of claims rose 7,500 between the October and November surveys, suggesting a pullback in job growth from October's robust 271,000 gain.
Economists expect payrolls will increase by at least 200,000 in November, which will give the Federal Reserve confidence to raise its short-term interest rate at the Dec. 15-16 meeting.
The labor market has remained resilient despite faltering global growth. At 5 percent, the unemployment rate is in territory that many Fed officials see as consistent with full employment and the share of job seekers per open position is the lowest since 2007.
Minutes of the Fed policy-setting committee's Oct. 27-28 meeting published on Wednesday showed officials rallied behind a possible December increase in the U.S. central bank's benchmark overnight interest rate.
Diminishing labor market slack is also highlighted by the shrinking ranks of the long-term unemployed.
The claims report showed the number of people still receiving benefits after an initial week of aid fell 2,000 to 2.18 million in the week ended Nov. 7.
The four-week moving average of the so-called continuing claims ticked up 750 to 2.17 million. (Reporting by Lucia Mutikani; Editing by Andrea Ricci)