Weekly Jobless Claims Climb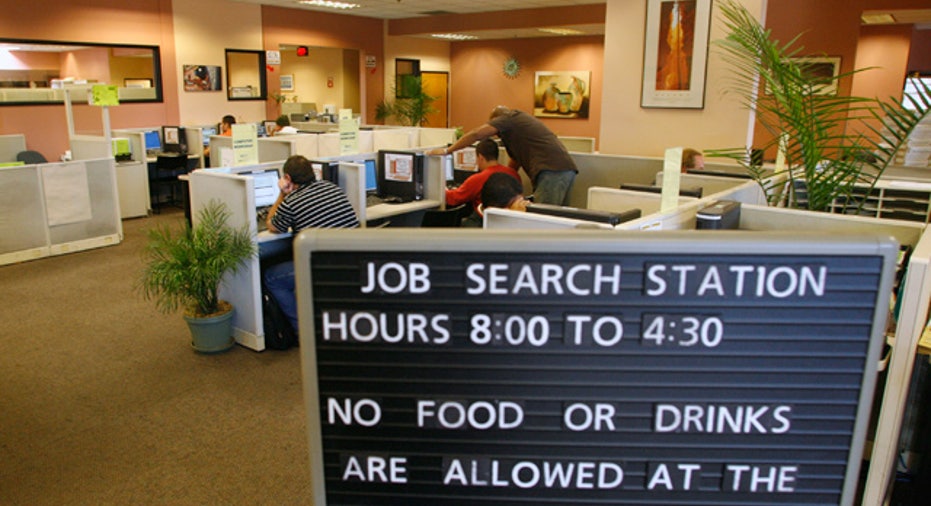 New U.S. claims for unemployment benefits rose last week, a government report showed on Thursday, but the underlying trend continued to point to improving labor market conditions.
Initial claims for state unemployment benefits increased 21,000 to a seasonally adjusted 377,000, the Labor Department said. The prior week's figure was revised up to 356,000 from the previously reported 352,000.
Economists polled by Reuters had forecast claims rising to 370,000. While last week's rise partially unwound the prior week's sharp decline, claims still held below the 400,000 mark that is usually associated with labor market healing.
The four-week moving average for initial claims, seen as a better measure of labor market trends, fell 2,500 to 377,500.
A Labor Department official said there was nothing unusual in the state-level data and that no state had been estimated.
Job growth has gained momentum in recent months and the unemployment rate dropped to a near three-year low of 8.5 percent in December.
Still, the labor market recovery has a long way to go, with 23.7 million Americans either out of work or underemployed.
On Wednesday, the Federal Reserve acknowledged the improvement in the labor market, but noted the jobless rate remained too high.
The U.S. central bank vowed to keep overnight lending rates near zero until at least late 2014 and Chairman Ben Bernanke said the Fed was still mulling further asset purchases to help foster stronger economic growth.
It forecast the unemployment rate at 8.2 percent to 8.5 percent this year.
The number of people still receiving benefits under regular state programs after an initial week of aid rose 88,000 to 3.55 million in the week ended January 14.
Economists had forecast so-called continuing claims rising to 3.50 million from a previously reported 3.43 million. The continuing claims data covered the survey week for the household survey from which the jobless rate is derived.
Continued claims declined 63,000 between the December and January survey periods.
The number of Americans on emergency unemployment benefits dropped 144,822 to 2.88 million in the week ended January 7, the latest week for which data is available.
A total of 7.64 million people were claiming unemployment benefits during that period under all programs, down 188,612 from the prior week.