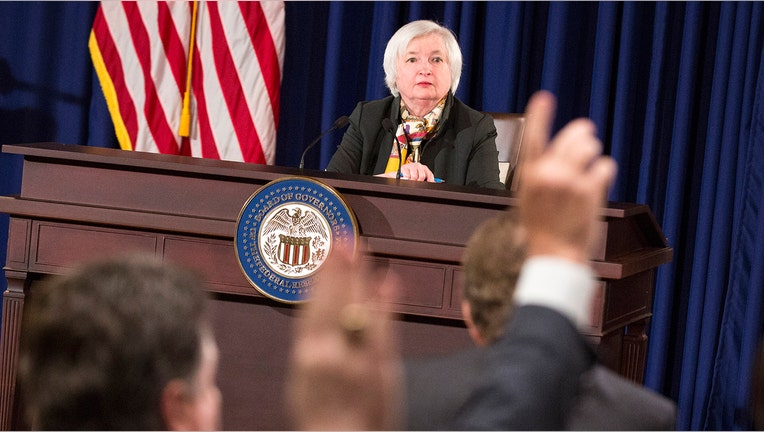 A speech by Federal Reserve Chair Janet Yellen and another reading on second quarter GDP will highlight next week's economic calendar as traders and analysts survey the fallout from the Fed's decision to hold off on an interest rate hike.
After months of intense speculation and debate over the merits of raising rates and leaving them alone, the Fed announced Thursday that rates would remain at their current near-zero level until at least October when the Fed meets again.
The decision, based primarily on fears that China's economy, and the emerging markets that depend on it, is slowing, was blamed for a big selloff Friday on Wall Street. The Dow Jones Industrial average fell 290 points, or 1.74%, and the other major U.S. indexes also fell significantly.
The subject of Yellen's speech on Thursday at the University of Massachusetts-Amherst wasn't immediately available, but it's unlikely Yellen will be able to completely avoid the subject of when the Fed might pull the trigger on the first rate hike in nearly a decade.
The third and final reading on second quarter GDP is out Friday and the number will surely be dissected by analysts – and Fed policy makers – seeking evidence that the U.S. is economy is growing.
The last reading, released in August, showed that the U.S. economy grew faster than initially thought in the second quarter on solid domestic demand. GDP expanded at a 3.7% annual pace, according to that reading, instead of the 2.3% rate reported in July, the Commerce Department said in its second GDP estimate for the April-June period.
Analysts at IHS Global Insight believe the third reading will likely tick higher to 3.8% growth in the second quarter. "GDP growth should be revised a notch higher, to 3.8%, on greater construction and consumption spending, despite weaker inventory building," the analysts said in a research note.
Other important data due next week include a report on existing home sales on Monday; a report on new home sales on Thursday; and a report on consumer sentiment on Friday.