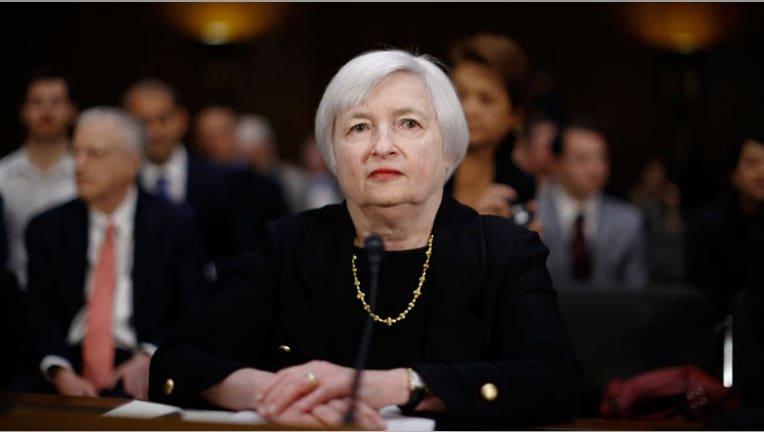 The economic calendar next week is slow compared to the week just finished, but an appearance by Federal Reserve Chair Janet Yellen before Congress, a handful of economic reports and lots of earnings will garner investors' attention.
Pfizer (NYSE:PFE), the world's largest drug maker, reports earnings on Monday and media giant Walt Disney (NYSE:DIS) reports on Tuesday.
Yellen is set to speak Wednesday on the economic outlook before Congress' Joint Economic Committee in Washington.
Economic data have sent mixed messages recently, with a dismal GDP report earlier this week followed by Friday's decidedly mixed jobs report. The U.S. generated 288,000 new jobs last month, but the headline unemployment rate fell sharply because more than 800,000 people left the workforce.
Yellen's appearance won't likely lead to fireworks, but will undoubtedly afford the Fed chief another opportunity to explain why the Fed should continue its bond tapering program but hold off on raising interest rates for the foreseeable future.
A report on the international trade deficit, or the gap between what the U.S. imports versus what it exports, is due Tuesday.
Analysts believe that the warmer weather last month will likely reduce the amount of oil imported into the U.S. to heat homes and business, a situation that should narrow the trade gap by about $1.8 billion to $40.5 billion.
Data on productivity growth, due Wednesday,  is expected to show that the measure fell 1.2% in the first quarter as output and hours rose by 0.3% and 1.5%, respectively. Workers were likely compensated 2.1% more in the first quarter, boosting unit labor costs by 3.3%, according to figures provided by IHS Global Insight.
The ISM Non-Manufacturing Index is likely to rise 1.3 points in April to 54.4, also a factor of the warmer weather.
On the earnings front, a handful of bellwether companies will report earnings next week, including Pfizer and Tyson Foods (NYSE:TSN) on Monday; Disney, DIRECTV (NYSE:DTV), Martha Steward Living (NYSE:MSO), Office Depot (NYSE:ODP), Groupon (NASDAQ:GRPN) and UBS (NYSE:UBS) on Tuesday; AOL (NYSE:AOL), 21st Century Fox (NASDAQ:FOXA), the parent company of FOX Business, on Wednesday.