Week Ahead: Will or Won't the Fed Taper?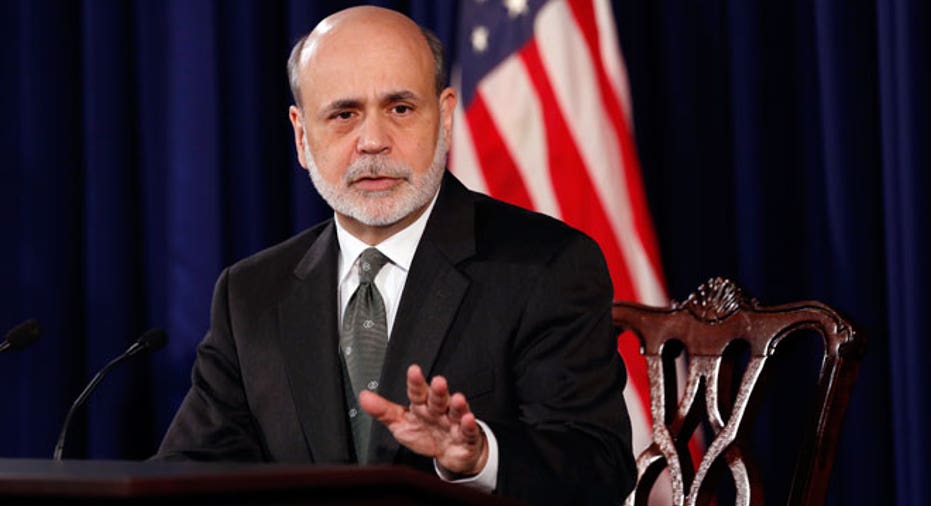 Will they or won't they, that's the question investors will be asking next week as the Federal Reserve once again mulls whether to begin scaling back its easy-money policies.
The Fed's policy-setting Federal Open Market Committee meets Tuesday and Wednesday and will release a statement at the end of its two-day meeting. Fed Chair Ben Bernanke will hold a press conference at 2:30 p.m. Wednesday.
Also expected next week is a vote by the full Senate on the nomination of Janet Yellen to replace Bernanke at the helm of the Fed. Bernanke is stepping down in January.
Similar to the run-up to recent Fed meetings, it's a toss up whether the Fed will announce a reduction to its $85-billion-a-month bond purchase program known as quantitative easing.
On Friday, former Fed Vice Chair Donald Kohn, who was a candidate to replace Bernanke, told clients of the Potomac Research Group that the chances are better than even the Fed will begin reducing bond purchases this month.
Kohn said there's a 60%-40% chance the Fed will announce a slight tapering on Wednesday.
The deciding factor may have been a strong retail sales report on Thursday, according to Kohn, an indication that recent strong monthly labor reports are boosting consumer spending. Both the November and October jobs reports revealed more than 200,000 jobs were created in those months.
Conventional wisdom across most of Wall Street, however, is that the Fed will delay tapering into 2014 until after Yellen takes the top spot. Her approval is expected to be a slamdunk in the Senate with its Democratic majority.
Meanwhile, the White House next week could nominate Stanley Fischer as Yellen's replacement as number two at the Fed. The widely-respected Fischer is a former governor of Israel's central bank and former chief economist at the World Bank.
A report on the nation's gross domestic product is out Friday, too late to impact the Fed's December decision.
Two key housing reports are out next week, as well: housing starts data are due on Wednesday and existing home sales data on Thursday. The former also impacts construction jobs and the latter is an indication of the strength of the mortgage-lending industry.
Important manufacturing reports out next week include the Empire State Manufacturing Survey and the Purchasing Managers Manufacturing Index on Monday; the Philadelphia Fed Survey on Thursday; and the Kansas City Fed Manufacturing Index on Friday.
On the earnings calendar are FedEx (NYSE:FDX), General Mills (NYSE:GIS) and Oracle (NYSE:ORCL) on Wednesday; ConAgra (NYSE:CAG), Darden Restaurants (NYSE:DRI), Nike (NYSE:NKE) and Rite Aid (NYSE:RAD) on Thursday; and Walgreen (NYSE:WAG) on Friday.