Week Ahead: The Presidential Election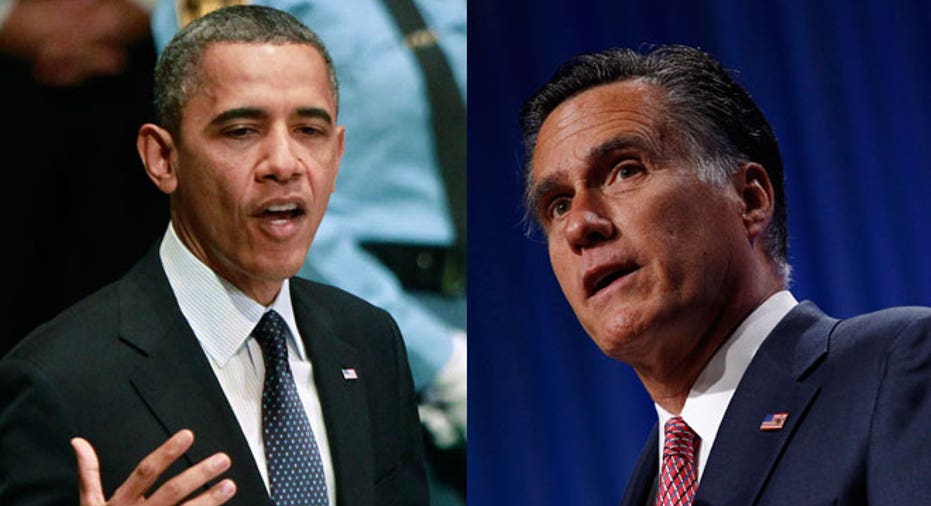 A handful of economic data reports are due next week but nearly all of the focus will be on Tuesday's presidential election pitting incumbent Democrat President Barack Obama against Republican challenger Mitt Romney.
The stakes are high on Wall Street and Main Street as most analysts view the two candidates virtually as polar opposites when it comes to their respective views on business.
Obama is a former community organizer who's not been shy about publicly scolding Wall Street and other big business targets he feels have warranted his criticism. Nearly all of the big investments banks, notably Goldman Sachs (NYSE:GS), supported Obama's candidacy in 2008 but have since shifted their allegiances to GOP candidate Romney.
Big business widely views Obama as a supporter of more costly regulations and higher taxes. Romney on the other hand has portrayed himself as a friend of big business and someone who understands how big business contributes to the broader health of the economy.
Business leaders who back Romney have said Romney's background in private equity has provided him with a range of experience with how businesses run and how government can support rather than hinder their operations.
So the fault line between the two candidates is clear from a business standpoint and that's expected to hold up on Tuesday.
Key economic data reports due next week include the University of Michigan's consumer sentiment index out Friday. The index is a survey of 500 households and their attitudes on the economy. Positive consumer sentiment means stronger consumer spending, which accounts for 70% of the economy. The October consumer sentiment index could get a boost from this week's encouraging labor report, which showed a better-than-expected 171,000 jobs were created last month.
Also due next week on Monday is the Institute for Supply Management's non-manufacturing index; out Tuesday is Redbook retail sales, a weekly survey of sales at chain stores, discounters, and department stores; a consumer credit report on Wednesday; and a report on import and export prices on Friday.