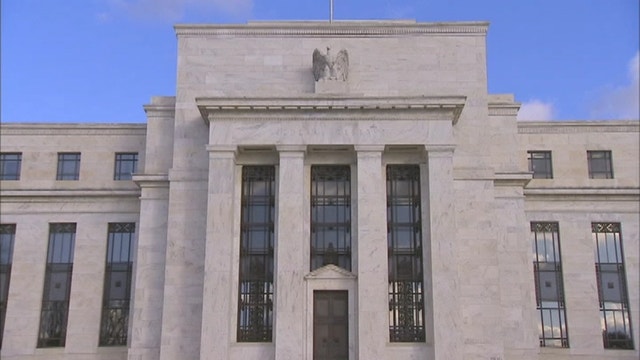 Whatever else happens next week – and the economic calendar is stocked – everything will likely pale in comparison to the Federal Reserve's announcement on whether it will begin scaling back its easy-money policies.
Markets have been anticipating this decision for months, and they'll get it on Wednesday at 2 p.m. at the conclusion of the Federal Open Market Committee's two-day meeting. Fed Chairman Ben Bernanke will follow the announcement with a press conference.
A disappointing August jobs report released last week cast doubt as to whether the Fed will start winding down its $85-billion-a-month bond purchase program in September. Prior to the release of the report there was broad acceptance that so-called tapering would begin later this month.
But the Labor Department said just 169,000 jobs were created last month, fewer than had been predicted, and that a decline in the headline unemployment rate to 7.3% occurred not because more Americans found jobs but because over 300,000 Americans left the workforce altogether.
In other words, the unemployment rate, which the Fed has closely tied to its monetary policy, was falling but for the wrong reasons.
Analysts said before the release of the jobs data that a strong August report would have made the Fed's decision easy – the central bank could begin tapering in September, most likely by reducing the monthly bond purchases by $25 billion or so. A terrible report would also have made the Fed's job easy – delay a decision on tapering until the labor market improved.
Instead the numbers fell somewhere in between, leaving investors adrift as to which direction the Fed will go. (More than a few analysts are still leaning toward a September taper.)
In any case, it's doubtful any Fed announcement in recent memory has been as anxiously awaited as the Fed's statement due Wednesday. Then Bernanke will explain the Fed's decision at what promises to be a very interesting press conference.
Also on tap next week is the release Monday of the Empire State Manufacturing survey, which gauges activity in that important sector in the New York area, and a report on industrial production.
On Tuesday, in addition to the start of the FOMC meeting, the consumer price index will be released, which serves as a measure of inflation.
A report on housing starts is due Wednesday, data that should be closely watched because of its close relationship to the important construction sector. The August jobs report revealed that no new construction jobs were created last month.
A report on existing home sales, a key barometer of the housing sector, is due Thursday, and on Friday two prominent Fed members – Kansas City Fed President Esther George and St. Louis Fed President James Bullard – are scheduled to give speeches. They should have plenty to say.