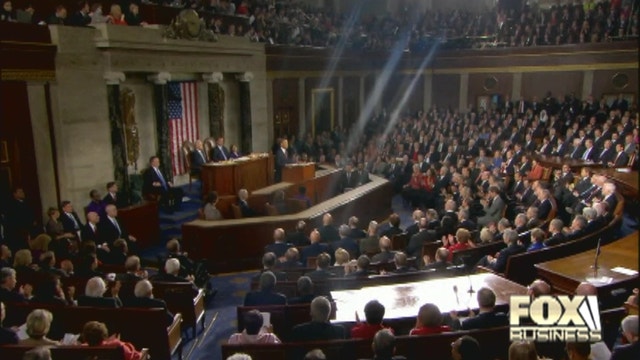 Highlighting next week's economic calendar is a political event – the president's State of the Union address on Tuesday night.
Given that the economy has been the number one political topic since the financial collapse of 2008, the address will undoubtedly focus on measures President Obama is taking to further the recovery.
An issue that has popped to the forefront since the November election is immigration, and Obama is sure to cover it during his speech. In a rare instance of bipartisan support, a group of senators is pushing a broad reform package that would make it easier for undocumented workers to become documented and at the same time tighten up illegal immigration at the borders.
More specifically, the senators have pitched a handful of very specific proposals that would make it easier for highly-skilled foreign workers to come to the U.S. and stay here if they choose.
The tech sector strongly supports these measures but realizes the specific proposals will only forge ahead as part of a broader immigration reform package, a point Obama is certain to address on Tuesday.
Also next week, the National Federation of Independent Business releases its monthly small business optimism index on Tuesday, which is a strong indicator of whether or not small businesses will be expanding and hiring in the near-term.
On Wednesday, retail sales will be released as well as import/export prices, which provides a gauge of inflation for January. On Friday the Empire State manufacturing survey is due, which measures progress in that important sector in the New York region.
Also Friday is the Thomson Reuters/University of Michigan consumer sentiment report, always significant because consumer spending accounts for 70% of the U.S. economy.
Meanwhile, fourth-quarter earnings reports will also share investors' attention. On Tuesday, McGraw-Hill (NYSE:MHP), parent company of Standard & Poor's Ratings Services, reports a week after being sued by the U.S. government for bad ratings during the financial crisis. The Coca-Cola Co. (NYSE:KO) is also out Tuesday. Metlife (NYSE:MET), Cisco Systems (NASDAQ:CSCO) and Whole Foods Market (NYSE:WFM) are due Wednesday and CBS Corp. (NYSE:CBS) is out Thursday.