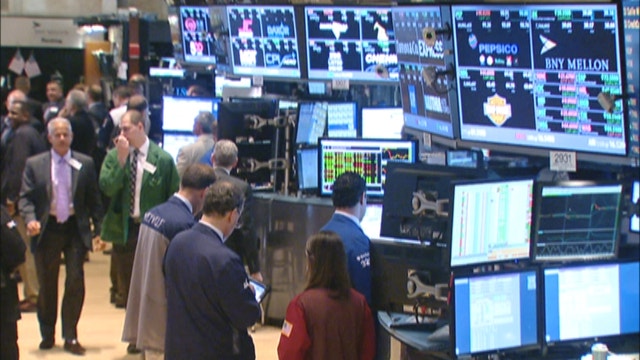 Following this week's economic data trifecta -- a Federal Reserve meeting and statement, second quarter GDP, and the July jobs report -- the upcoming calendar is sparse by comparison: manufacturing reports, trade data and more earnings.
The break in releases of significant economic indicators should give markets time to digest this week's mixed data. Friday's job report was weaker than expected but still offered evidence that labor markets are at least maintaining the momentum gained in recent months. The U.S. added 209,000 jobs in July and the unemployment rate ticked higher to 6.2%.
The jobs report offset a GDP release that showed the economy grew by 4% in the second quarter, a sharp rebound from the 2.1% contraction in the first quarter. The Fed acknowledged that inflation has been moving higher but gave no hint as to when they might move interest rates higher.
Meanwhile, stock markets had their worst week in recent memory: the broad-based S&P 500 saw its biggest pullback since 2012.
All of these factors will carry into next week.
On tap next week is the release of the ISM Non-Manufacturing Index on Tuesday, the trade balance on Wednesday, and the quarterly productivity release on Friday.
Analysts are predicting the ISM Non-Manufacturing Index will move higher, lifted by the generally improved economic conditions. Import and export data have both shown recent improvements and that momentum is expected to continue. Imports are expected to fall more than exports, improving the trade balance to negative $43 billion. Productivity growth is expected to have jumped by 2.3% during the second quarter.
As second quarter earnings season comes to a close two bellwether companies are reporting next week: AIG (NYSE: AIG), and Walt Disney (NYSE: DIS).