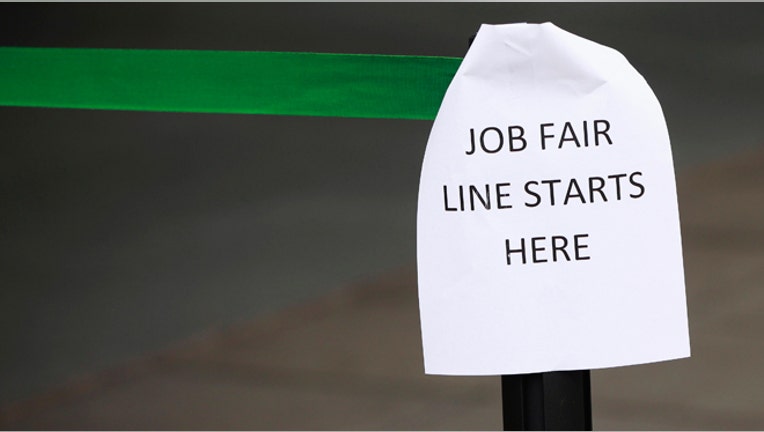 The September jobs report will dominate next week's economic calendar.
The monthly labor report, due out Friday, is expected to show a significant rebound from the August data, which came in well below expectations at 142,000 new jobs created. August's weak report broke string of six straight months in which 200,000 or more new jobs were created.
Analysts are predicting that more than 200,000 jobs were created in September, which would be a return to the healthier figures reported through most of the spring and summer. The unemployment rate is expected to dip slightly lower than the 6.1% level reported in August.
Economists at IHS Global Insight are predicting that nonfarm payrolls should add 231,000 in September and that the unemployment rate will drop to 6%. "The last employment report showed underwhelming job growth, although it could be revised upward," the analysts said.
But once again most economists, especially those at the Federal Reserve, will be looking well beyond the headline unemployment rate and the number of jobs created to other statistics that provide a deeper sense of the labor market, namely wage growth and number of hours worked.
Wage growth has been stagnant for months and Fed policy makers have suggested that stagnation had contributed to an inflation rate that has run well-below the Fed's target rate of 2%.
If workers make more money they spend more money, which generates demand for goods and drives up prices. When that dynamic is balanced it reflects on healthy economy.
A report on personal incomes and outlays is due out Monday. The report gauges how much consumers take in each month and how much they spend. The data helps economists measure whether consumer spending, which represents 70% of the U.S. economy, is weakening and strengthening.
Other significant economic indicators out next week are the ISM Manufacturing Index on Wednesday and a report on international trade on Friday.