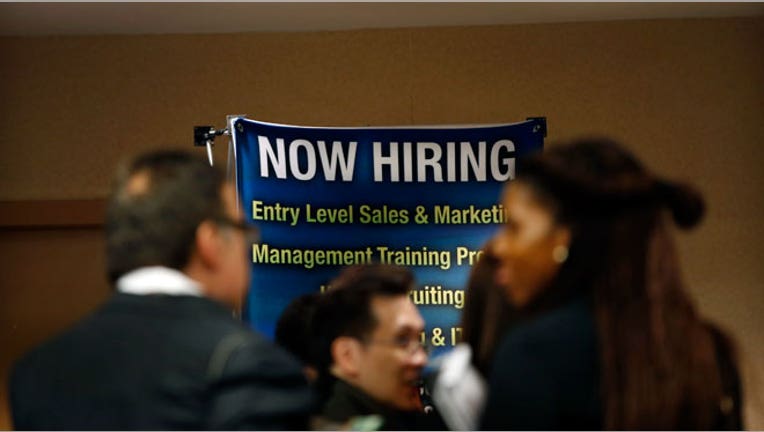 The September jobs report is out Tuesday, delayed by more than two weeks due to the partial government shutdown. A slew of third-quarter earnings are also due next week, including reports from Netflix (NASDAQ:NFLX), Amazon.com (NASDAQ:AMZN) Microsoft (NASDAQ:MSFT) and United Parcel Service (NYSE:UPS).
The headline unemployment rate is expected to hold steady at 7.3% and economists are forecasting an increase of 180,000 jobs last month, an improvement over the 169,000 added in August, but probably not enough to convince the Federal Reserve to start scaling back its easy money policies.
Charles Evans, president of the Chicago Fed, said as much this week, specifically citing the lack of data available to Fed policy makers as a result of the shutdown caused by the Congressional budget standoff.
"Only the data can tell us how much progress we've made and they aren't saying much right now," Evans said in a speech. "The data available in September were inconclusive, and since then, incoming information has been silenced with the federal government shutdown."
The policy setting Federal Open Market Committee next meets on Oct. 29 and 30.
The National Association of Realtors on Monday will release a report on existing home sales. Forecasts call for a 3.3% decrease to an annual rate of 5.3 million in September, likely caused by rising mortgage rates.  Data on new homes sales will be reported on Thursday.
On Friday the Thomson-Reuters/University of Michigan consumer sentiment is due. The end of the government shutdown as well as the threat of a U.S. default are expected to nudge the numbers higher than if the gauge was taken earlier in the month.
Consumer sentiment dipped as hundreds of thousands of government employees were furloughed from their jobs and threats of economic devastation loomed as the government seemingly lurched toward default.
Bellwether companies reporting earnings next week include: Texas Instruments (NYSE:TXN), Netflix, McDonald's (NYSE:MCD), Gannett (NYSE:GCI) and Halliburton (NYSE:HAL) on Monday; Travelers (NYSE:TRV), Novartis (NYSE:NVS), Lockheed Martin (NYSE:LMT), and Delta Air Lines (NYSE:DAL) on Tuesday;  AT&T (NYSE:T), Boeing (NYSE:BA), Bristol-Myers (NYSE:BMY), Caterpillar (NYSE:CAT), General Dynamics (NYSE:GD), Nasdaq OMX Group (NASDAQ:NDAQ) and Owens Corning (NYSE:OC) on Wednesday;  Ford (NYSE:F) Amazon.com, Chubb (NYSE:CB), Dow Chemical (NYSE:DOW), Raytheon (NYSE:RTN) on Thursday; and Procter & Gamble (NYSE:PG) and UPS on Friday.