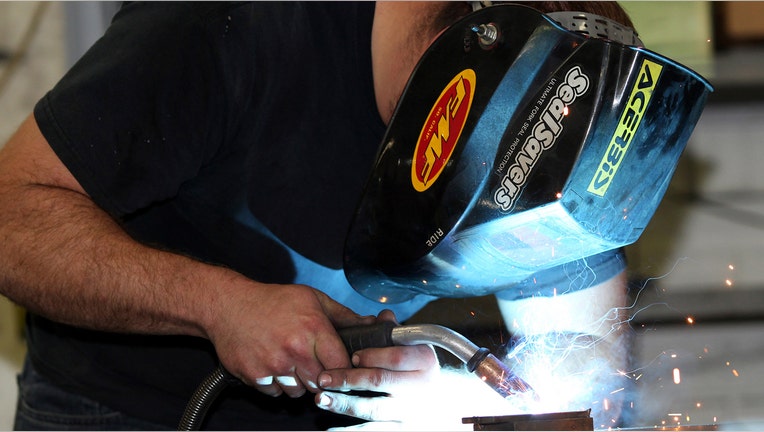 A busy week ahead on the economic calendar highlighted by the October jobs report and a handful of speeches by influential members of the Federal Reserve. Third-quarter earnings season continues, as well.
The October jobs report, out Friday, will undoubtedly play a key role in helping the Fed decide whether or not to raise interest rates at its next meeting in December. The September report was a major disappointment with a paltry 142,000 new jobs created and wages essentially staying the same.
Fed policy makers will be looking for improvements in October especially in the area of wages. Flatlining wages have helped keep inflation well below the Fed's 2% target rate despite mostly healthy job creation and a rapidly falling headline unemployment rate.
Analysts believe the October report will show a rebound in job creation with about 200,000 new jobs added last month. The headline unemployment rate could fall to 5% from its current level of 5.1%.
Meanwhile, investors will be following every word uttered by Fed policy makers as they explain their decision this week to keep interest rates at their near-zero levels at least until December. The hope is that public comments from Fed members may provide clues as to whether rates will start to rise in 2015.
New York Fed President William Dudley and Chicago Fed President Charles Evans speak on Monday; Fed Chair Janet Yellen speaks on Wednesday; Fed Vice Chair Stanley Fischer and Minneapolis Fed President Narayana Kocherlakota speak on Friday.
Other significant economic reports out next week include: personal income and outlays on Monday; S&P Case-Shiller Housing Price Index on Tuesday; October motor vehicle sales and the ISM Manufacturing index on Thursday.
Bellwether companies reporting earnings next week include Facebook (NASDAQ:FB) and Time Warner (NYSE:TWX) on Wednesday;