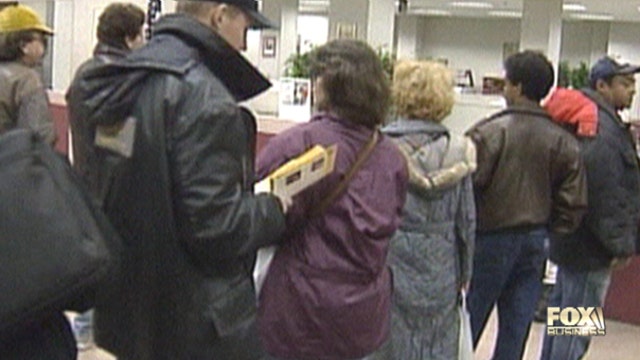 The May jobs report out next week will dominate a busy calendar of economic data.
The report from the U.S. Department of Labor, due Friday, could solidify the notion that labor markets are gaining the kind of sustained momentum that has so far proved elusive as the economy struggles to recover from the 2008 financial crisis.
The economy added 288,000 jobs in April, far more than the 210,000 that had been predicted, and the unemployment rate dropped sharply to 6.3% from 6.7% a month earlier.
But concerns were raised because more than 800,000 people left the workforce in April, a factor that helped drive down the unemployment rate.
Economists are predicting an increase of about 219,000 new jobs in May and that the unemployment rate will rise slightly to 6.4% because fewer people left the workforce last month than the prior month, a positive sign that labor markets are returning to normal.
Beyond the number of new jobs created and the headline unemployment rate, economists will be watching hourly wage figures, which were flat in April. The Federal Reserve has expressed concern that inflation is too low. An increase in hourly wages could help push inflation closer to the Fed's 2% annual target rate.
Other important economic reports out next week include the ISM Manufacturing index on Monday. The index, which gauges demand for a range of manufactured goods, is expected to rise a bit after falling off during the first quarter, another victim of the unusually harsh winter.
April auto sales are out on Tuesday and the numbers are expected to be positive, continuing a trend established earlier this year. "Motor vehicle sales likely ticked up to 16.1 million in May bolstered by the holiday weekend. This would be the third consecutive month above 16 million units," said analysts at IHS Global Insight.
A report on international trade is due on Wednesday and the data are expected to show that the U.S. trade deficit was little changed at $40 billion between May and April.
Investors will also be watching a report on April construction spending due out Monday because the figures are impacted by interest rates and have a direct impact on labor markets.