Week Ahead: May Jobs Report Due Friday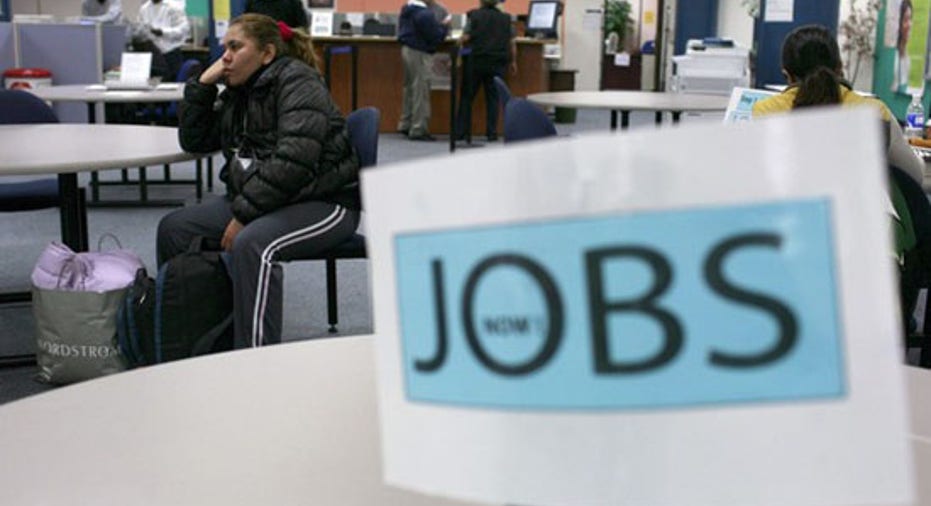 Despite a shortened week due to the Memorial Day holiday investors will have plenty of economic data to mull, not least the May jobs report out Friday. Key housing and consumer data is also on tap.
But everything else is just leading up to the jobs numbers. The last two reports have been disappointing, effectively taking the steam out of any broader economic recovery hoped for in 2012.
For three straight months – December, January and February – the U.S. added over 200,000 jobs, leading to optimism that the long-dormant economy was turning around. But the March and April reports fell off sharply and economists don't believe the situation changed much in May. Forecasts are calling for an increase of about 150,000 jobs, which would leave the unemployment rate unchanged at 8.1%.
A key underlying measure investors will be looking at is how many people left the workforce in May. That number has been surging as thousands of Americans have given up hope looking for work.
Payroll firm ADP will release its job report on Thursday and the figures are usually a fairly reliable forecast for the government's numbers. Stock markets will react accordingly – up on good numbers, down on bad ones.
Housing figures will also be scrutinized next week. The S&P Case-Shiller 20-City Home Prices index is due Tuesday and it is expected to reveal that home prices in most regions are still declining, another data point that has put a drag on any movement toward recovery.
A glut of foreclosures has kept housing inventories bloated for four years. Housing prices won't start rising until that inventory starts to slim down.
Jobs and housing will have a big impact on consumer confidence figures set for release on Tuesday. On Friday a separate report said consumer sentiment in May had risen to its highest level in more than four years. Despite the recent job report let downs, Americans remain optimistic that labor markets will turn around and wage increases will follow.
The second reading on first-quarter gross domestic product is due Thursday. Forecasts are calling for the annualized growth rate to be trimmed to 1.9% from 2.2% reported earlier.
Also due Friday are April figures on consumer income and spending. Both numbers are expected to gain slightly, but not enough to spur significant growth. The recovery needs both to rise sharply as consumer spending accounts for 70% of the U.S. economy.
Later Friday is the Institute for Supply Management's factory survey, which could show a slight let down in May compared to April.