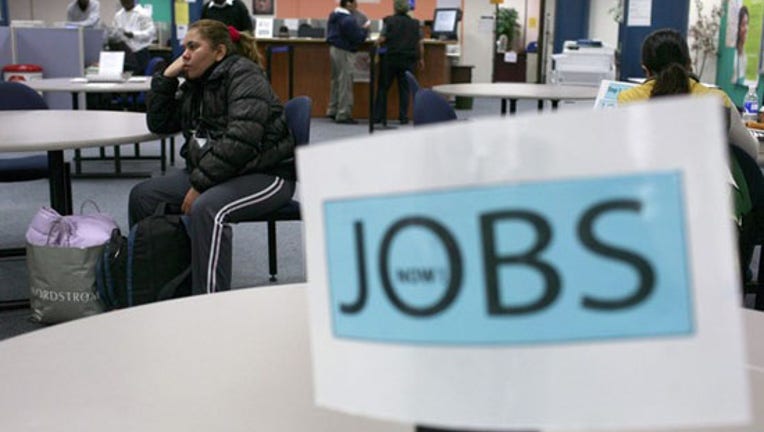 The May jobs report is the highlight of next week's economic calendar as economists ponder whether the U.S. labor market is regaining some of the momentum of late last year.
The report from the Labor Department, due out Friday, is expected to show that about 200,000 jobs were created in May and that the headline unemployment rate held steady at 5.4%. That's a decent figure, but fewer than the 223,000 jobs created in April and well below the 300,000 monthly-average achieved late last year.
"Payrolls likely added 195,000 in May. This 'new normal' growth near 200,000 is a return to the 'old normal' of 2013; it follows a hiring spurt in 2014 that raised wage bills and zapped productivity. The jobless rate should drift sideways as both the labor force and employment likely expanded," analysts at IHS Global wrote in a note.
Wage growth, as usual, will be closely watched in the report. Earnings aren't expected to have climbed much from April to May, but year-over-year growth will probably show gains. The latter number is the one Federal Reserve policy makers are watching for signs that inflation is clicking higher toward their goal of 2% annual growth.
A weak labor report doesn't bode well for workers' wages. If job growth slows down again employers will have a surplus of workers to choose from and no need to raise wages to attract the most qualified employees. If wages don't rise prices (ie., inflation) aren't likely to rise either.
Other important data out next week includes a report on personal income and outlays on Monday. The data is a gauge of household income and wealth and is a good indicator of future consumer spending. Also out Monday is the ISM Manufacturing Index, a gauge of the health of that important sector.
May automobile sales are out Tuesday and analysts are expected another strong month for car sales.
A report on international trade is out Wednesday. "The trade balance should improve in April, thanks to lower levels of non-petroleum imports," the IHS analysts said.
The Fed's beige book is also out Wednesday. The report gauges the anecdotal health of the Fed's 12 regional districts.