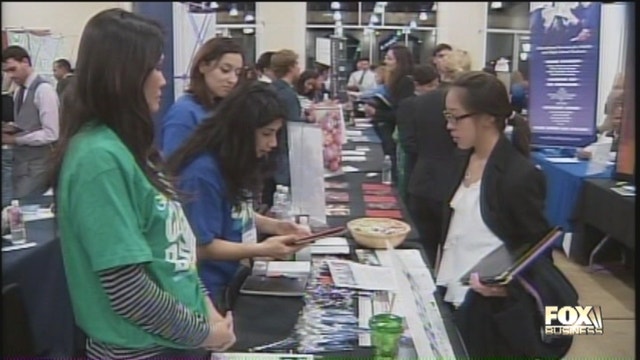 The March jobs report is out next Friday and investors will be looking for signs that the economy – especially the labor market – is picking up momentum.
Last month's report was a surprise to the upside with the economy adding 236,000 jobs, far exceeding analysts' expectations. The headline unemployment rate fell to 7.7% from 7.9%, hitting its lowest level in four years.
Analysts believe the unemployment rate will hold steady at 7.7% when the numbers are released on Friday.
Economists say that for the unemployment rate to continue to decline, the economy will need to add at least as many jobs as were created in February, and those strong figures will have to be maintained for many months to make a significant impression.
The Federal Reserve has said it won't start raising interest rates until the unemployment rate falls to 6.5%. Most economists agree that threshold is a long way off.
Otherwise, a slew of economic data are also due next week.
Payroll firm ADP's employment report is out on Wednesday and that can offer a fairly accurate snapshot of the government report that will follow in two days.
On Monday, March auto sales are out, figures that always provide a broad barometer of consumer sentiment. Also on Monday is the release of the ISM Manufacturing index and investors will be looking for continued strength in that sector.
Monday will also see the release of a report on construction spending, always an important measure of economic activity.
Wednesday will see the release of the ISM Service index, and on Friday international trade data will measure U.S. levels of imports and exports. A report on consumer credit is also due on Friday.