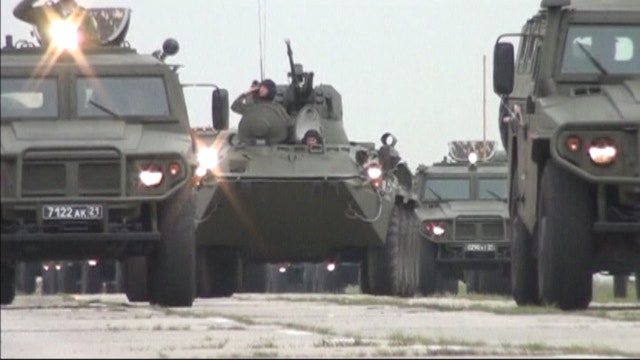 The focus next week is on economic data such as retail sales and consumer sentiment that could impact inflation, a primary indicator being watched by the Federal Reserve as it determines future monetary policy.
Retail sales data for July will be released Wednesday and analysts believe spending will rise by a modest 0.2%. Weak demand for consumer goods will keep prices low but also keep inflation below the Fed's target rate of 2%, which doesn't help the overall economy.
"Retail sales likely advanced at a below-average 0.2% pace in July, as auto sales slid from a recent peak. Excluding autos, however, sales likely expanded 0.4%," according to economists at IHS Global Insight.
The Fed wants to see prices rising at or near that 2% target because it means consumer demand for goods is strong. Inflation had been running at about 1% through much of early-2014, but has ticked higher in recent months.
Central bank policy makers have said they won't raise interest rates until inflation hits that 2% rate. A growing faction of economists would like to see interest rates raised sooner rather than later because they fear keeping rates too low for too long will invite runaway inflation.
Also on tap next week is the Reuters/University of Michigan Consumer Sentiment Index due out Friday. Analysts believe the index likely added half a point to 82.3 in early-August, a result of falling gasoline prices and continued momentum in U.S. labor markets.
The U.S. added 209,000 jobs in July, the sixth month in a row with gains of more than 200,000, and the unemployment rate ticked higher to 6.2%, a sign that more people are returning to the workforce.
Consumer sentiment is often based on consumers' optimism for the stability of their job and their ability to find another job if necessary. If labor markets are gradually strengthening, as they appear to be, then consumer sentiment will rise accordingly.
And if consumer sentiment is rising demand for goods will rise with it, which could help push prices higher and lift the inflation rate closer to that 2% target rate.
The Producer Price Index, a widely used measure of inflation which gauges the costs to manufacturers before finished goods are passed along to consumers, is also due Friday. The final-demand Producer Price Index likely increased by just 0.2% in July, which means inflation didn't move higher in that sector.
Data on import and export prices is out Thursday and both are used to determine inflationary trends in products traded overseas by U.S. manufacturers.
Analysts believe data on industrial production, also due Friday, will show that production grew by  0.3% in July, helped by "an unusually strong month for auto production (that) more than counteracted a drop in utilities output," said the economists at IHS Global Research.