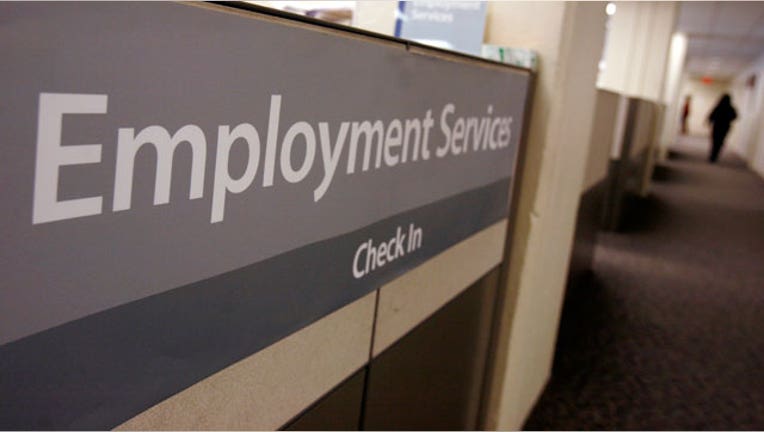 A busy economic calendar next week is highlighted by the July jobs report, a meeting by the Federal Reserve, a preview of second quarter GDP and lots of earnings.
The July jobs figures, due out Friday at 8:30 a.m. EST, are expected to show continued momentum in U.S. labor markets. Economists are predicting 230,000 new jobs were added last month and that the unemployment rate will hold steady at 6.1%, its lowest level in nearly six years.
For most of 2014 labor markets have been a consistent source of strength in the ongoing economic recovery. Monthly average gains this year are well over 200,000 and the headline unemployment rate continues to fall. The economy added 288,000 jobs in May.
But there have been pockets of softness in the sector, namely hourly wages and average number of hours worked, both of which have remained stagnant, cutting into workers' incomes as prices on many consumer goods have moved higher.
The latter issues -- the soft spots -- are the areas of the labor market the Fed will be scrutinizing in two days of meetings beginning Tuesday and ending Wednesday. Economists, analysts and investors will all be parsing the Fed's statement, due at 2:30 p.m. EST on Wednesday, for any hints as to when (and how) the Fed will eventually start raising interest rates.
The Fed has said it won't consider raising interest rates until the unemployment rate hits a range of 5.2%-5.6% and inflation rises to a range of 1.7%-2%. Both of those thresholds will be impacted by Friday's labor market release.
On Wednesday, the government will release the first preliminary estimate of second-quarter GDP, or the total value of all goods and services produced by the economy during the three-month period. Economists and markets will be looking for a strong recovery -- somewhere in the 3% range -- to offset a terrible first quarter, when the economy, hurt by months of severe winter weather, contracted by 2.9%, the worst showing since the height of the financial crisis.
Bellwether companies reporting earnings next week include Merck (NYSE:MRK), Pfizer (NYSE:PFE), UPS (NYSE:UPS), Proctor & Gamble (NYSE:PG), American Express (NYSE:AXP), Mastercard (NYSE:MA), Exxon Mobil (NYSE:XOM) and Chevron (NYSE:CVX).